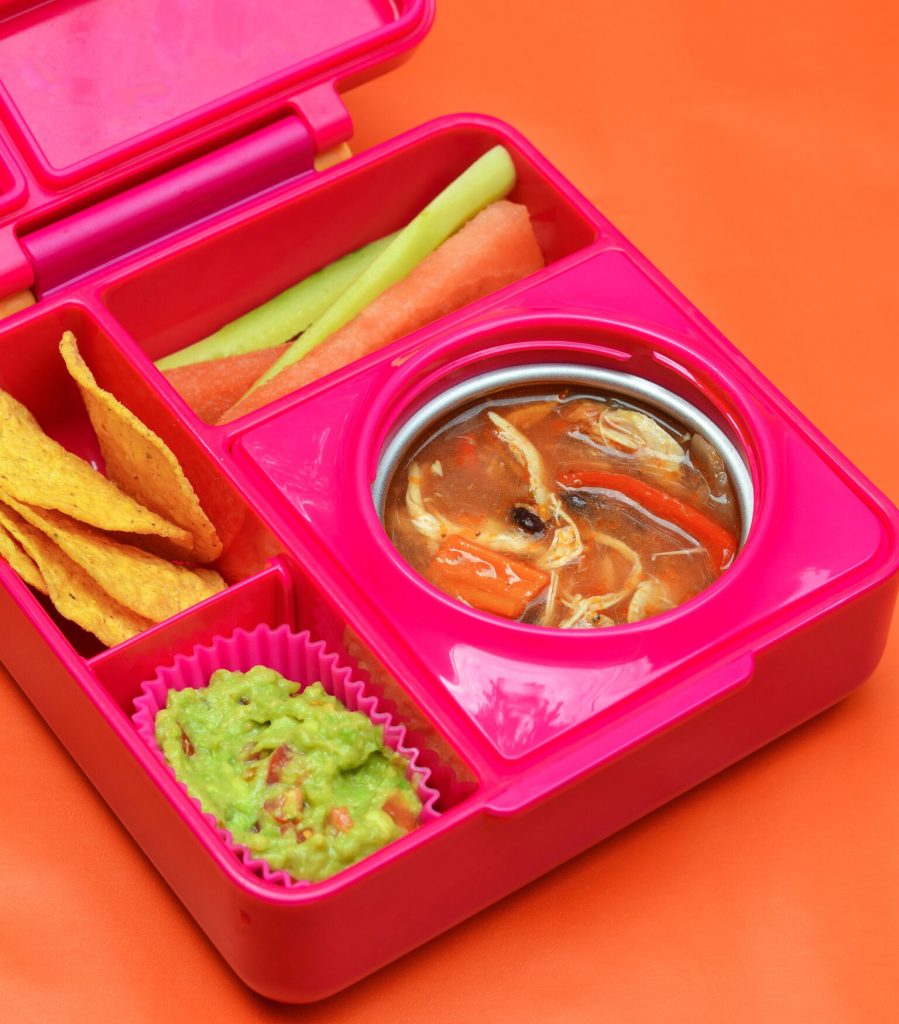 I've recently discovered the hot bento box. It has changed my life. The amount of lunch options that I can now send have vastly expanded and I don't feel the same sandwich rut that I'd been feeling last school year. For this bento, I wanted to add a twist on everyone's favorite chicken soup. This is a festive version that is ideal for flu season and those bitter winter months when a hot lunch is really welcome.
If your kid really doesn't like soup or if you're worried this one will be too messy, you can always substitute the soup with a rolled burrito.
Mexican Chicken Soup Bento:
Fill your thermos with Mexican Chicken Soup (skip the garnish)
Pack some guacamole (you can also buy pre-made guacamole cups)
Add a small handful of corn chips
Finish with cucumber and watermelon batons*
*Note:
If you've ever enjoyed Mexican street fruit, you know how to spice these up a bit. Mixing a little salt, chili powder and lime zest makes a delicious seasoning to make your cucumber and watermelon pop.