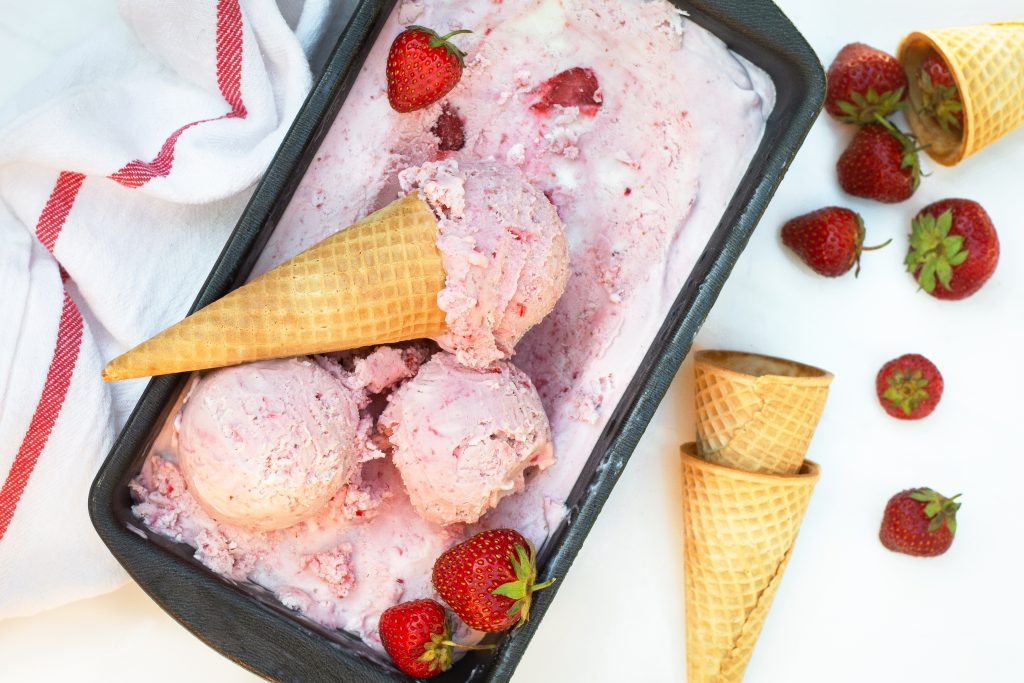 Homemade ice cream is so much easier than you think. You don't even need an ice cream maker. The secret to this recipe is sweetened condensed milk folded in with whipped cream.
The classic vanilla ice cream is enhanced with sun-ripened strawberries so that their natural sweetness bursts against the milky backdrop. This recipe was a standout, crowd-favorite. It is a straightforward recipe to follow even young chefs. All you need is a little time for the ice cream to set.
The perfect ice cream to kick off the summer!
Strawberry Ice Cream
Ingredients:
3 cups fresh strawberries, divided
1 can (14 ounces) sweetened condensed milk
2 teaspoons pure vanilla extract
2 cups cold heavy cream (straight from the refrigerator)
Make It:
Puree 2 cups of strawberries in a blender or food processor. Mix with the condensed milk in a large bowl.
Dice the remaining strawberries and add to the condensed milk mixture.
In a separate stainless steel bowl (best for keeping chilled), add in the vanilla extract and heavy cream. Beat with a hand-held mixer until stiff peaks form (you could also do this step in a standing mixer).
With a rubber spatula, gently fold the whipped cream into the strawberry and condensed milk mixture. Pour into two 9 x 5-inch loaf pans. Freeze until firm, at least 6 hours.
Note:
I make this overnight and leave it on the counter for a bit before I'm ready to serve. Straight from the freezer, you'll need to thaw it a bit to make for easier scooping.