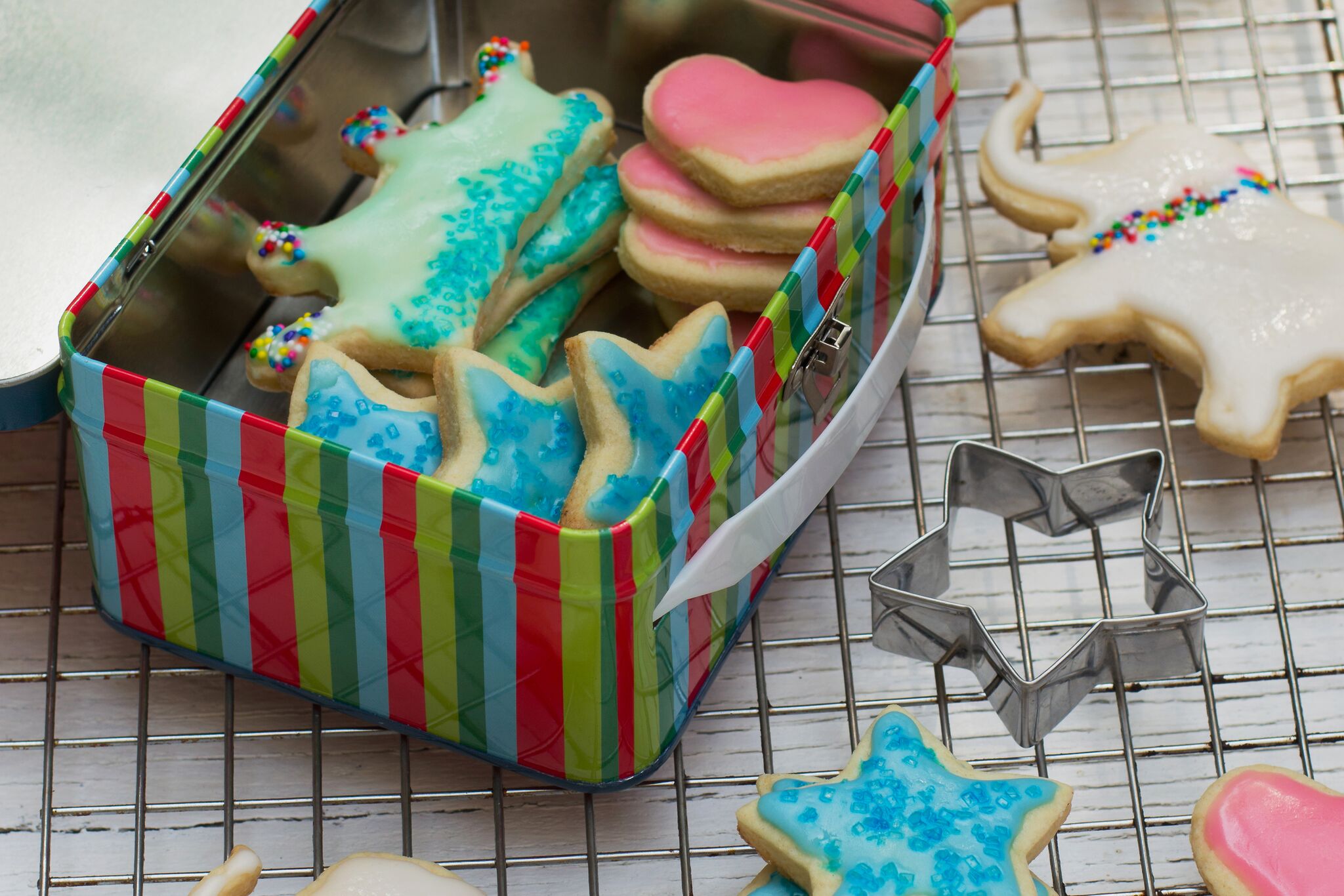 Fail-Proof Sugar Cookies
Yield: 40 (2×2") cookies
Sugar cookies are a must have in a parents recipe rolodex. Perfect for any holiday or bake sale they are also fun to make with your child. From cutting out the shapes to icing, these are one fun cookie to get your child interested in helping in the kitchen and spending some quality time together.
Ingredients:
½ cup of softened butter (out of refrigerator and near oven as it preheats)
½ cup of sugar
2 eggs
1 teaspoon vanilla extract
2 cups of flour, plus extra for rolling
2 teaspoons baking powder
¼ teaspoon salt
Make It:
Preheat your oven to 375F. In a medium bowl with high sides, cream your butter and sugar with a handheld blender (you can also do this in a standing mixer). It is important that you're working with softened butter, that is what gets the texture right in this mix. Next, add in eggs and vanilla and mix until combined.
In a separate bowl, whisk your flour, baking powder and salt. Slowly add in your flour mixture into your wet ingredients. Beat on very low or fold in with a spatula until combined. Form your dough into a large ball.
Cover your rolling surface with a fine layer of flour and also flour your rolling pin. Flatten your dough into a disc and dust both sides with flour. Roll out until ¼ inch thick (remember your dough will rise because of the baking powder).
Cover two baking trays with parchment paper and begin to cut out your sugar cookies, laying the finished ones on the parchment. Make sure that no cookies are touching on the trays. Bake about 8 minutes until the bottoms are just golden and you may see a glimmer of golden brown on the edges. Cool on a wire rack. Once cool, decorate to your liking with icing recipe below.
Icing:
Ingredients:
2 cups powdered sugar
2-4 tablespoons milk
Food coloring
Make It:
In a medium bowl mix powdered sugar with milk. If you want multiple colors, then separate into small bowls before coloring. Start with a drop of food coloring and swirl to mix. A little coloring goes a long way.