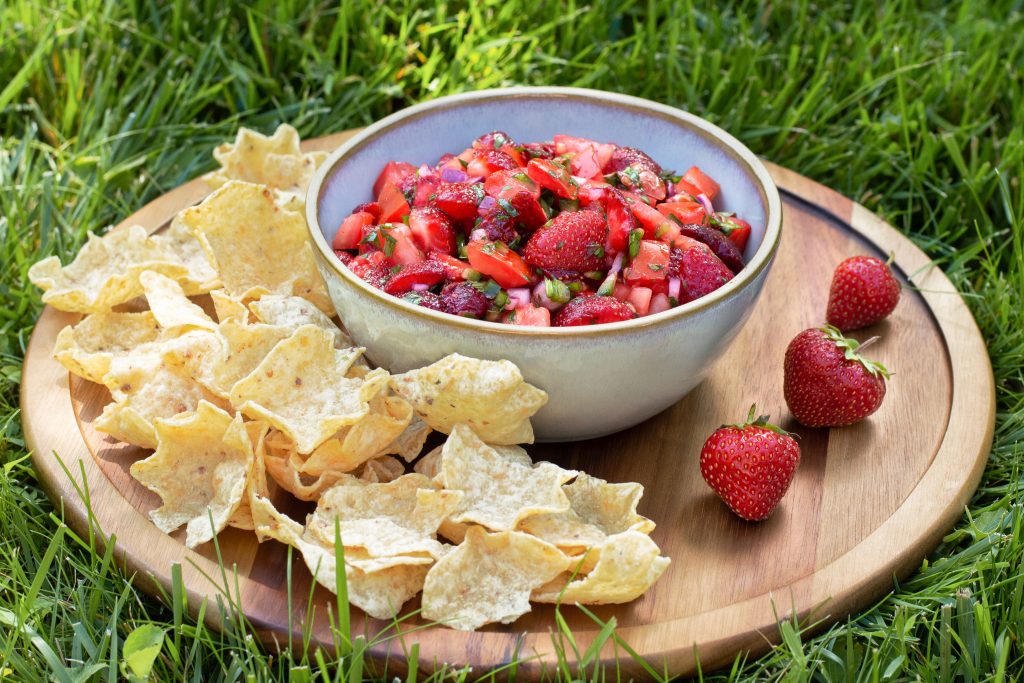 This salsa is fresh, fun and fruit-forward. A touch of honey brings out the natural sweetness of the berries. This salsa goes wonderfully as a dip with corn chips or as a sweet and delicious topping for cheese quesadillas. Best yet is that the recipe is very easy and fun to create, making it ideal for kids and novice cooks just starting out in the kitchen.
Strawberry Salsa
Serves 2-4
Ingredients:
2 cups diced fresh strawberries (stems removed)
2 cups diced Roma tomatoes (stems removed), about 2 large Romas
1 medium jalapeno, stem and seeds removed and deveined, minced (about 2 tablespoons worth), optional
2 tablespoons minced fresh cilantro
1 lime, juiced
3/4 teaspoon kosher salt
1/4 cup finely diced red onion
1 tablespoon honey
Make It:
In a large bowl, combine all ingredients. Mix gently with a spatula and serve with corn chips for dipping.