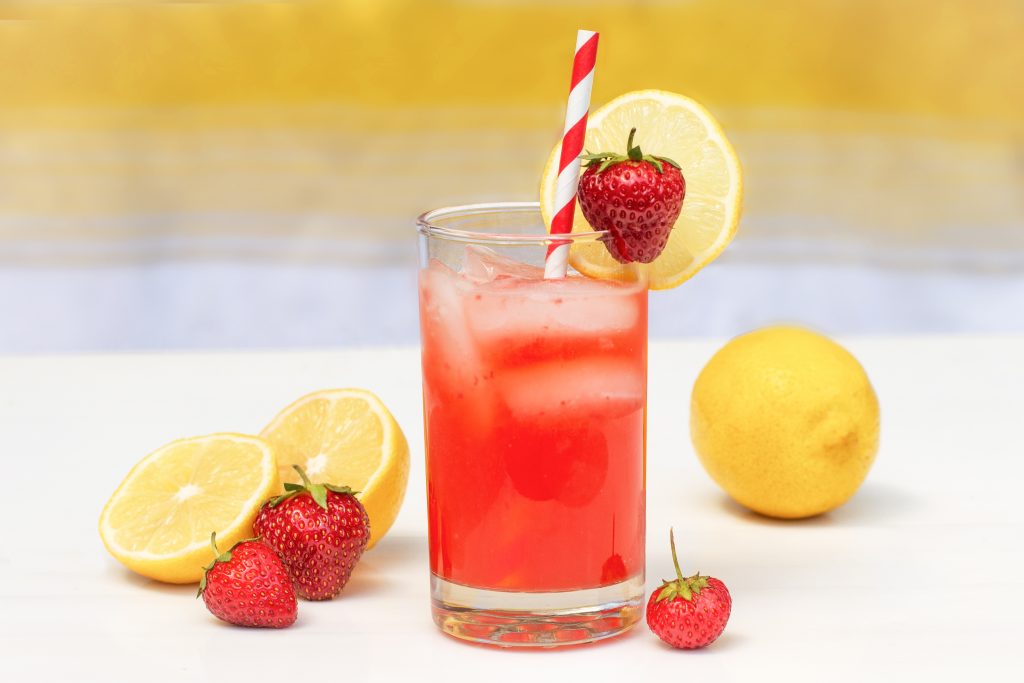 There is nothing like homemade lemonade. It's iconic of childhood, refreshing, and wonderfully easy for children to create from scratch. This recipe takes the classic and adds sun-ripened strawberries to kick things up a notch. The color is vibrant, the taste so fresh, and the joy in making it along with kids is priceless.
Ideal for young chefs, strawberry addicts, and culinary enthusiasts. Here's to the first glass of summer!
Strawberry Lemonade
Ingredients:
1/2 cup granulated sugar
4 lemons
1 cup fresh strawberries, stems removed
Lemon wheels for garnish
Additional Supplies:
Fun straws
Ice for serving
Make It:
In a small pot on the stove, combine ½ cup sugar with ½ cup water. Heat on medium-high, stirring occasionally until the sugar is dissolved to make a simple syrup. Set the syrup to the side to cool.
Slice the lemons in half and juice them. Strain any seeds and discard themm. Add the lemon juice and simple syrup to the pitcher and stir with a wooden spoon to mix.
Add strawberries to a blender and puree. Mix the strawberry puree with the lemon-sugar mixture in the pitcher and stir to combine. Add ice when ready to serve. Garnish with lemon wheels and strawberries if you'd like to make your glass look festive. Enjoy!