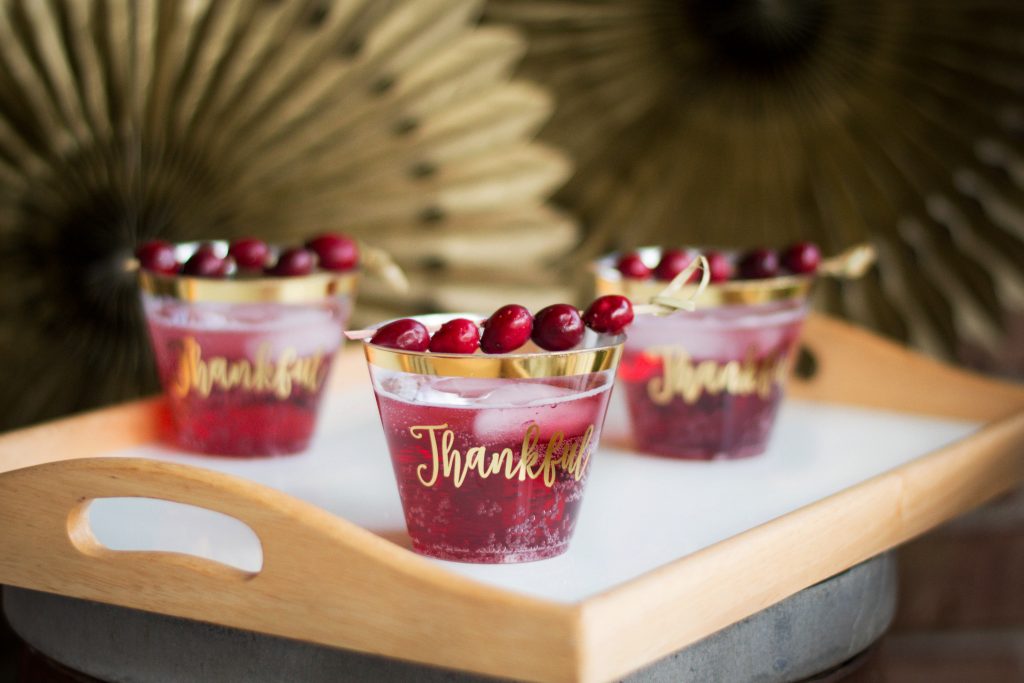 Cranberry-Kid Sparklers
Ingredients:
Fresh cranberries
Bamboo skewers
Sparkling cranberry apple cider/sparkling grape juice
Soda water
Make It:
Skewer about 5-6 fresh cranberries on a bamboo skewer. Make this garnish for all the drinks you're serving. Next, fill cups with a little ice. Top with half sparkling juice and half soda water (twice the bubbly fun and half the sugar!). Serve them up with a smile!
A Thank-You:
Thanks to Party City for gifting us these Thankful Tumblers and also these super fun decorative fans!