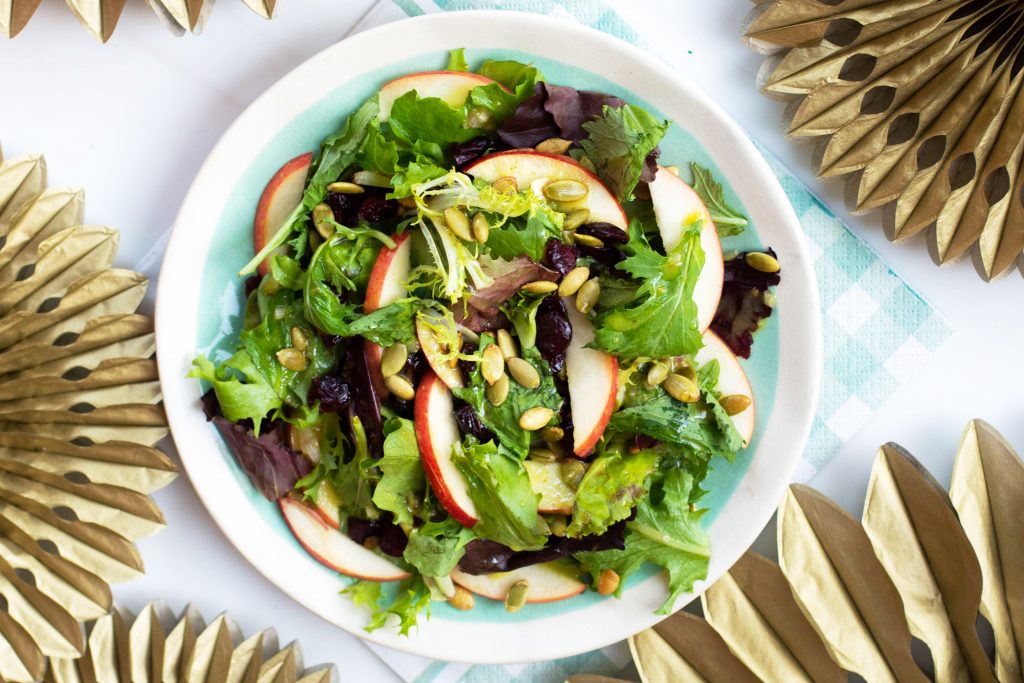 Learning how to make a vinaigrette is a wonderful culinary lesson that's accessible to even really young kids. Let them make it and you'll see them a HECK of a lot more likely to taste it. Tasting is halfway to loving. So take the time this holiday to brush up on those essential skills, like cooking! It'll be one of the most fun lessons in creativity and you can eat the results.
Honey Vinaigrette
Ingredients:
3 teaspoons minced shallot
1 1/2 tablespoons dijon
3 tablespoons champagne vinegar
2 tablespoons honey
1/4 cup extra virgin olive oil
Sea salt to taste
Harvest Salad:
Mixed greens (butter lettuce, frisee lettuce, baby field greens are all great options)
Sliced Honeycrisp apple
Pepitas, salted and roasted
Dried cranberries
Make It:
In a small container with a lid (I prefer a nice glass container with a wider opening and tight closing lid), add in your shallot, dijon, champagne vinegar, and honey. Slowly drizzle in your olive oil then seal the lid securely and shake well to mix. Season to taste with salt.
To make the salad, add your greens to a medium bowl. Add in your sliced apple, pepitas and cranberry. Drizzle your dressing in to taste and toss to mix. Serve it and enjoy!