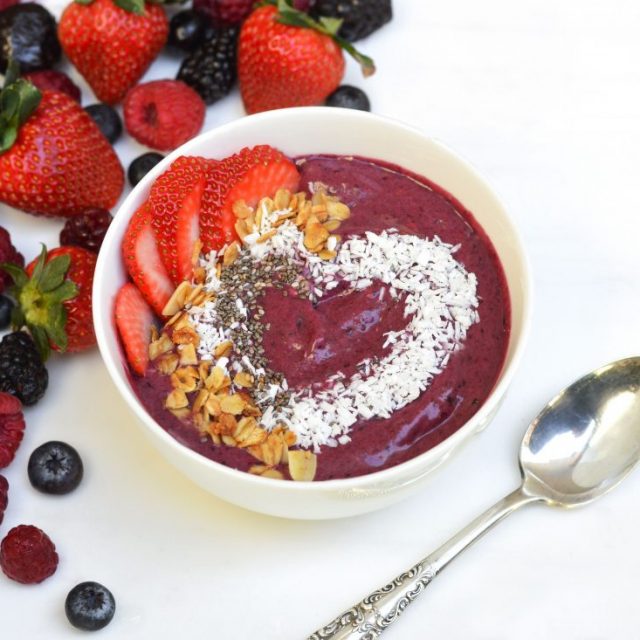 Mixed Berry Smoothie Bowl
Makes 1 large serving (3 toddler size portions)
Smoothie bowls are a fun way of spooning up a healthy breakfast as if it were ice cream. A good friend of mine taught her daughter that chia seeds are "nature's sprinkles" which I thought was pretty much the best thing ever. I have been telling my son anything green he sees in his food is "Hulk powder", so I can definitely appreciate a good parenting angle when I hear it.
Here's to starting the day off right!
Ingredients:
1 banana
1 tablespoon nut butter (or vanilla flavored protein powder)
1 cup frozen mixed berries
3 tablespoons almond milk (you can also use regular milk- I just prefer almond milk)
Toppings:
Chia seeds
Unsweetened coconut flakes
Granola
Fresh Berries
Make It:
In a blender (I used a bullet) add your banana, nut butter/protein powder, frozen berries and milk. Puree until smooth. Add your favorite toppings and serve chilled.