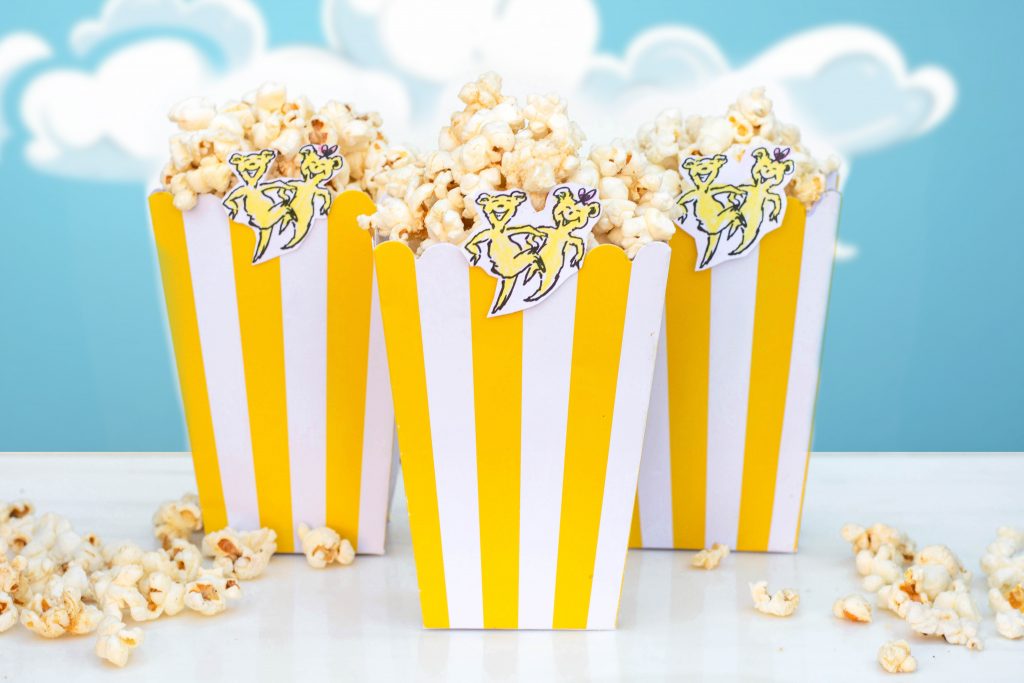 This March calls for an epic family movie night! Stream some classics like The Lorax and Horton Hears a Who! and pop up a delicious batch of Hop on Pop(corn).
For this movie night, we are offering one of our family's favorite flavor combos: Parmesan and garlic! It is sooo dang tasty. If you're more of sweet tooth, change it up. Build your own popcorn bar and let each family member build their own glorious bowl with movie theater candy to add in (M&Ms were my kid's vote). Want the sweet but craving something a little more wholesome, add cinnamon sugar and top with some apple chips or mix up your own special seasoning. The options are endless!
The cute popcorn boxes are available from The Dollar Tree and come in a set of 5 (also a lot of other great colors available).
Hop on Pop(corn)
Ingredients:
3/4 cup popcorn kernels
Oil for cooking popcorn
3 tablespoons of butter
1 1/2 teaspoons of garlic powder
3 tablespoons grated Parmesan
Make It:
Pop your popcorn then add to a large mixing bowl. Melt your butter and drizzle over the popcorn. Toss in garlic powder and grated Parmesan until all kernels are coated. Serve warm.
The adorable popcorn boxes were from the Dollar Tree. I simply taped on a cute Dr. Seuss illustration (see below) that I let the kids color with crayons.
Dr. Seuss Popcorn Box Decoration Template:
CLICK HERE TO DOWNLOAD