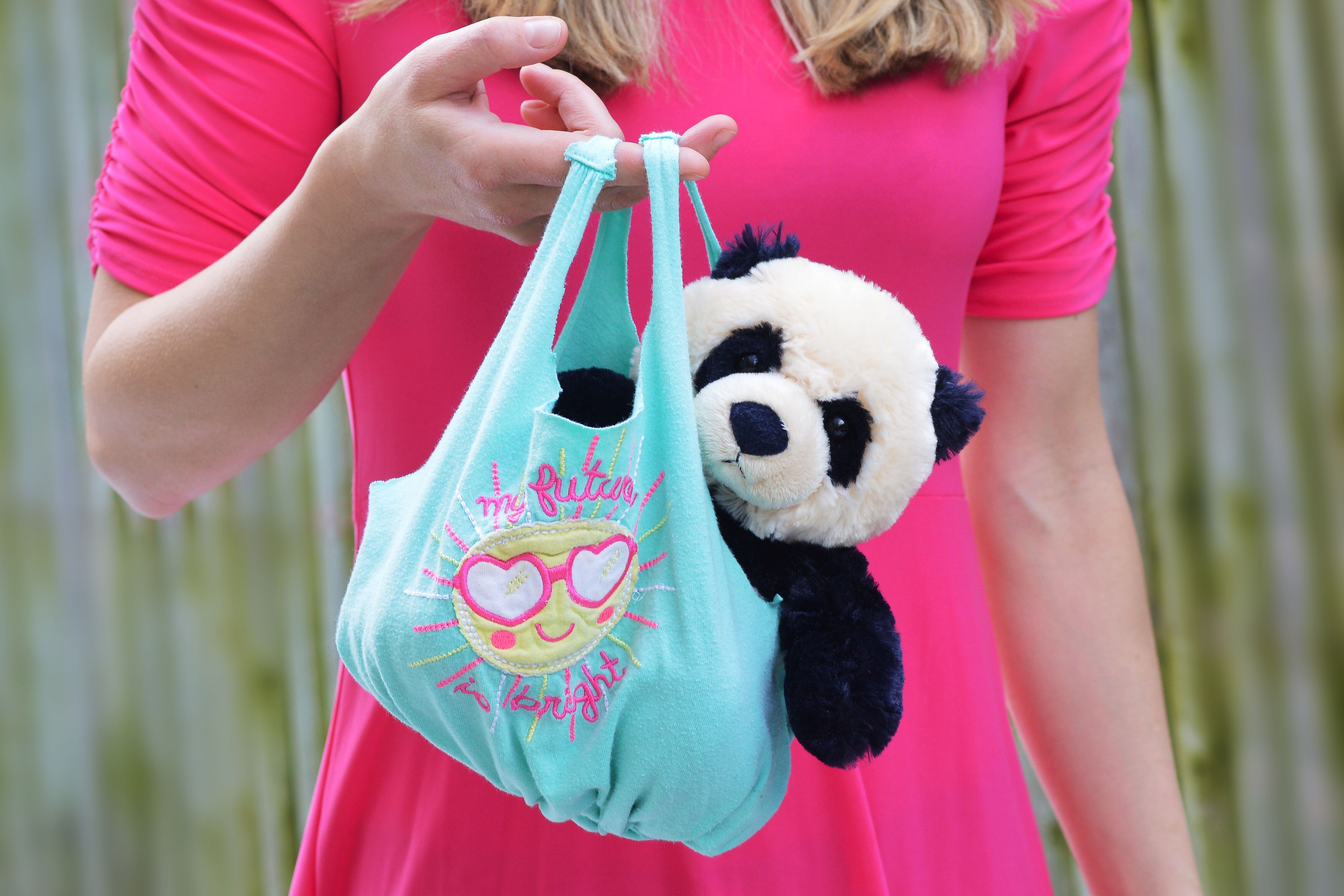 Sometimes you just can't let a good shirt go to waste. This t-shirt bag is a great way to repurpose those shirts into a handy tote to take along to the supermarket or to use for toy storage at home.
No Sew T-Shirt Bag
Materials:
1 t-shirt (adult sizes are best for market bags but kids shirts are fun for storage)
Scissors
Make It:
Cut the neckline out of the bag (this will be the top of the bag). Next cut off the sleeves (these will form the strap openings).
At the bottom of the t-shirt cut an inch of fringe. Turn the bag inside-out and begin tying off the fringe into knots. Once all the strands are knotted, you will still see small holes at the bottom opening. Continue to pull the strands together into a series of knots to fill the remaining holes.
Flip the bag right side out and enjoy.
For a good step by step visual tutorial with images of the various steps check out this LINK.