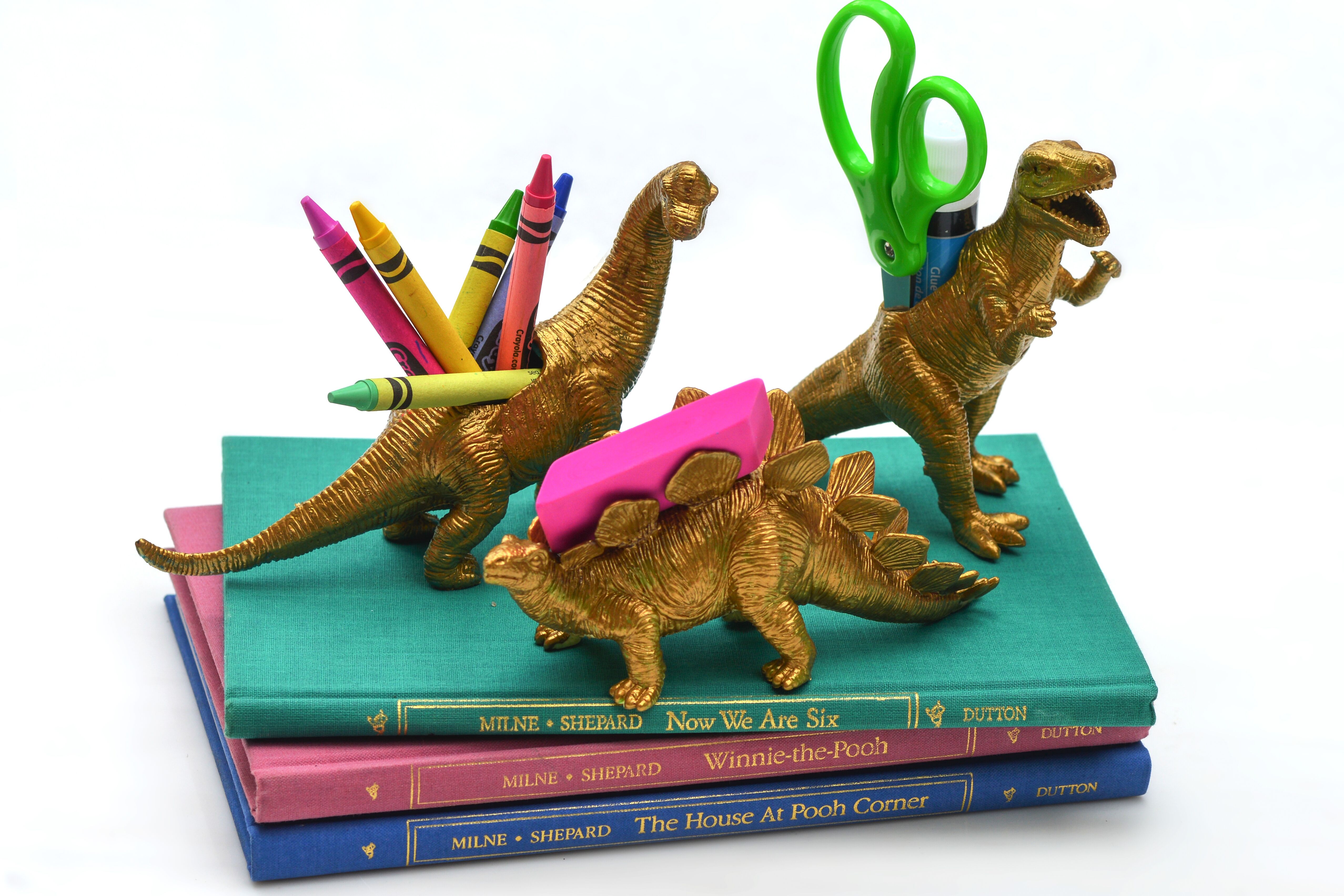 Repurpose and upcycle a toy this Earth Day! Here, our beloved dinosaurs got some fresh paint to make for a lively desk set.
Dinosaur Desk Set
Materials:
Plastic Dinosaurs
Scissors
Gold Paint
Paint brush
Make It:
Cut holes in the body cavity of your dinosaurs for storage. I followed the shape of each dinosaur to pick where to best to cut (ex: along the top spines of the Stegosaurus). I also loved using a combination of dinosaurs to give me different heights.
Next, paint the dinosaurs with gold paint. You could choose a different color and go as creative as you want with the decorating. Our gold paint was the cheapest brand at Michaels and it took very little to cover the dinosaurs. It did take me 3 coats to get the finish I wanted.
Once your paint has dried, fill your dinosaurs with desk supplies and enjoy.
Note:
Other fun uses for dinosaurs are planters, toothbrush holders, ring holders and hair-tie holders.
You can also upcycle other toys for this same project such as small dump trucks, little doll houses or even Mega Bloks or Duplo Blocks.