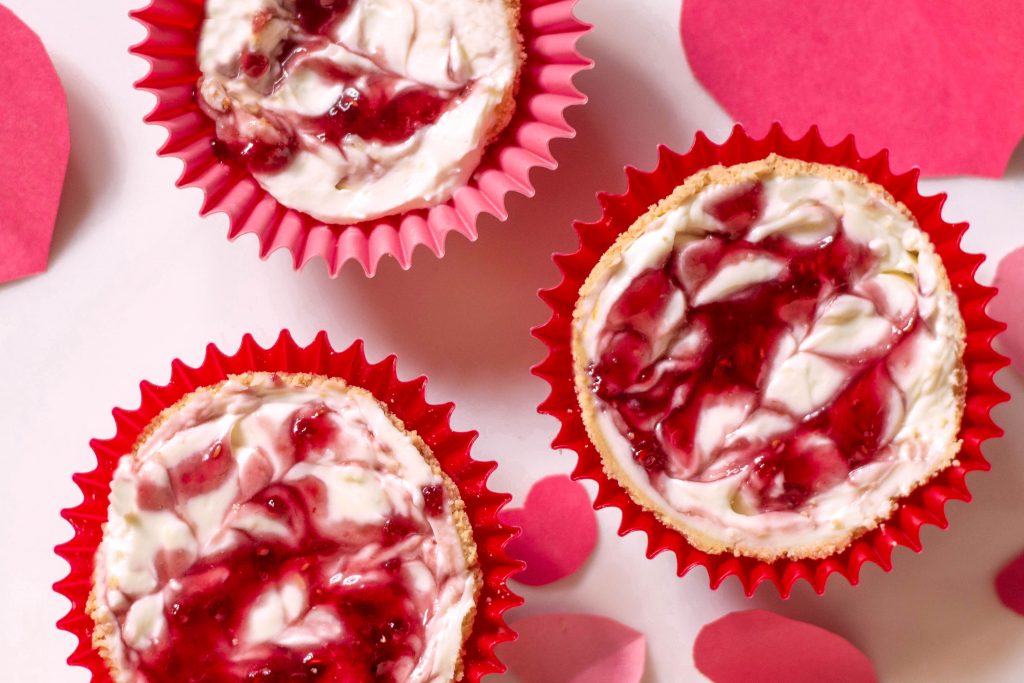 If you LOVE cheesecake but don't really have the patience for it, THIS is your recipe. These tarts are no-egg, no-bake, and no-fuss! The lemon zest and raspberry combine as a perfect fresh, sweet and summery flavor combo to kick these up a notch.
For the kid who loves mixing and not waiting until something is baked to dig in…this recipe is just about perfect.
Raspberry Swirl Cheesecake Tarts
Makes 6
Ingredients:
8 oz. cream cheese
1/4 cup powdered sugar
1/4 cup Greek yogurt
Zest of 1 lemon
Premade Graham Cracker Tart Crusts (available at Target and most supermarkets)
Raspberry jam (Bonne Maman is my favorite as it most resembles my Grandmother's)
Make It:
In a food processor or small blender, mix cream cheese, powdered sugar, yogurt, and lemon zest until whipped and soft.
Divide your cream cheese filling between your premade tart shells and finish each with a drizzle of jam. I used a toothpick to swirl through but since it's not a liquid, it doesn't swirl perfectly (I still thought it made for a nice pattern).
Refrigerate until ready to serve.