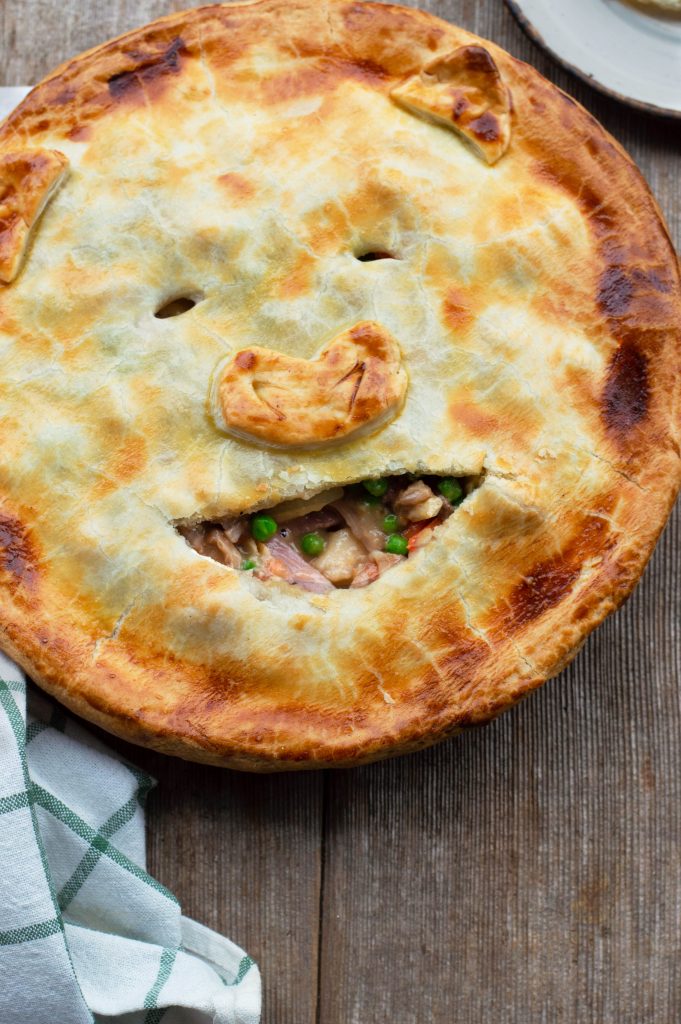 This holiday, we tried out a spiral-cut ham. Since my family rarely eats ham it was a great opportunity to test out some fun recipes for leftovers. After some Croque monsieurs, fried slices for breakfast, and a pizza with ham and pineapple (it's soooo good..don't knock it!) This pot pie was the absolute perfect comfort food to use up the rest of the ham. Feel free to substitute cooked chicken as the same recipe will work for both. However, if you've never had a ham pot pie, I'd highly recommend it!
Ham Pot Pie
Serves 4
Ingredients:
1 frozen pie crust, defrosted according to package instructions
2 medium Idaho potatoes, peeled and diced small
2 medium carrots, peeled and diced small
2 3/4 cups chicken stock
2 tablespoons butter
2 tablespoons all-purpose flour
Sea salt and freshly cracked pepper
2 cups diced cooked ham
3/4 cup frozen peas
1 egg
Make It:
Be sure to defrost your pie crust according to the package in advance. Preheat your oven to 450F.
Next, in a medium-sized stockpot, add in potatoes, carrots, and chicken stock and bring to a boil. Cook for about 15 minutes until potatoes and carrots are fork tender. Strain out potatoes and carrots to your 9-inch pie pan.
In another medium-sized stockpot add your butter and melt over medium-high heat. Mix in your flour and stir to create a roux. Next, add in warmed chicken stock from your first pot. Whisk and simmer until the sauce is thick enough to coat the back of a wooden spoon. I like it even a bit thicker than that, somewhat closer to a gravy consistency. Season this sauce with sea salt and freshly cracked pepper to taste then add in the ham and peas to warm. Return the carrots and potatoes to the pan and mix all together. Then pour into your pie pan.
Unroll your defrosted pie dough and place it on top of your pot pie. Crimp the edges to seal (I decided to make a pig face out of the scraps… it's quarantine and it seemed like a good and fun idea at the time). The decoration is up to you. Be sure to cut at least one small vent at the top with a pairing knife.
Next, whisk your egg in a small bowl and brush over the top of the pie crust. Bake the finished pie for about 15 minutes until golden brown.
Allow to cool, then enjoy!