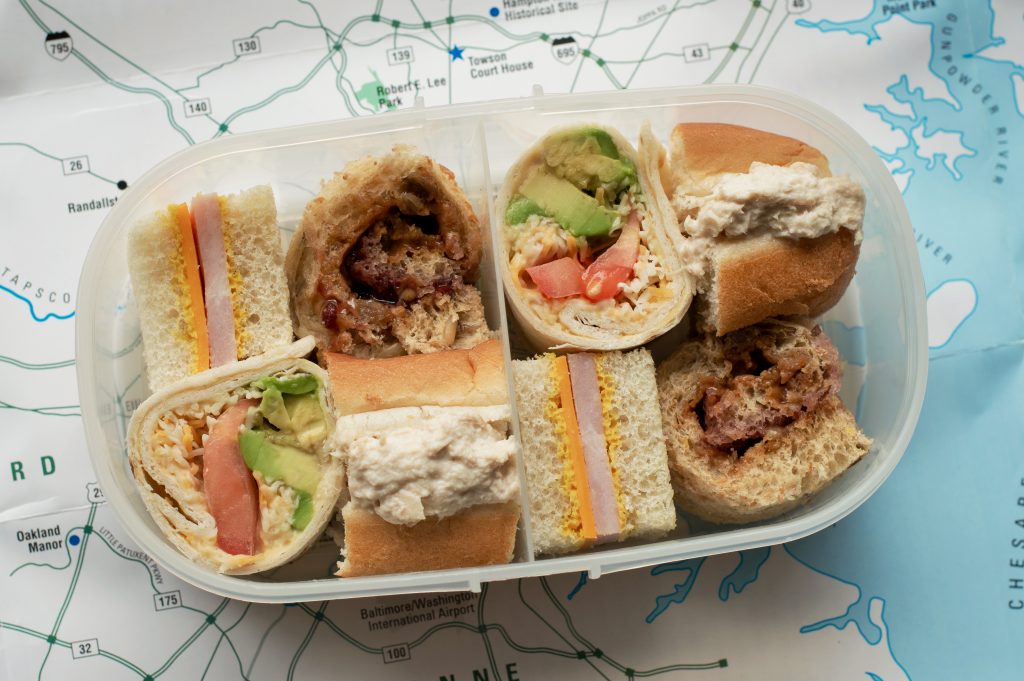 For kids on the go, sometimes it is fun to mix up a classic and make it mini. These sandwich bites are great for young kids, school lunches, and travel meals.
Peanut Butter and Jam Roll-Ups
Ingredients:
1 slice of whole wheat bread, crust removed
Peanut Butter
Jam
Make It:
Spread your peanut butter on your slice of bread. Next top with jam. Roll the sandwich and slice into quarters
Avocado and Cheese Wraps
Ingredients:
1 flour tortilla
1 large scoop of hummus
Grated cheddar cheese
4 slices of avocado
3 slices of tomato
Make It:
Spread your hummus on a tortilla. In the center, add the cheese, avocado, and tomato. Wrap the tortilla tightly on the sides then roll (just like a burrito). Cut the wrap into bite-size pieces
Other sandwiches I shot were tuna on a hot dog roll (for variety) and ham and cheese with mustard on sourdough.
Any sandwich your child likes can be miniaturized. If you make a variety of sandwiches it is fun to mix and match.