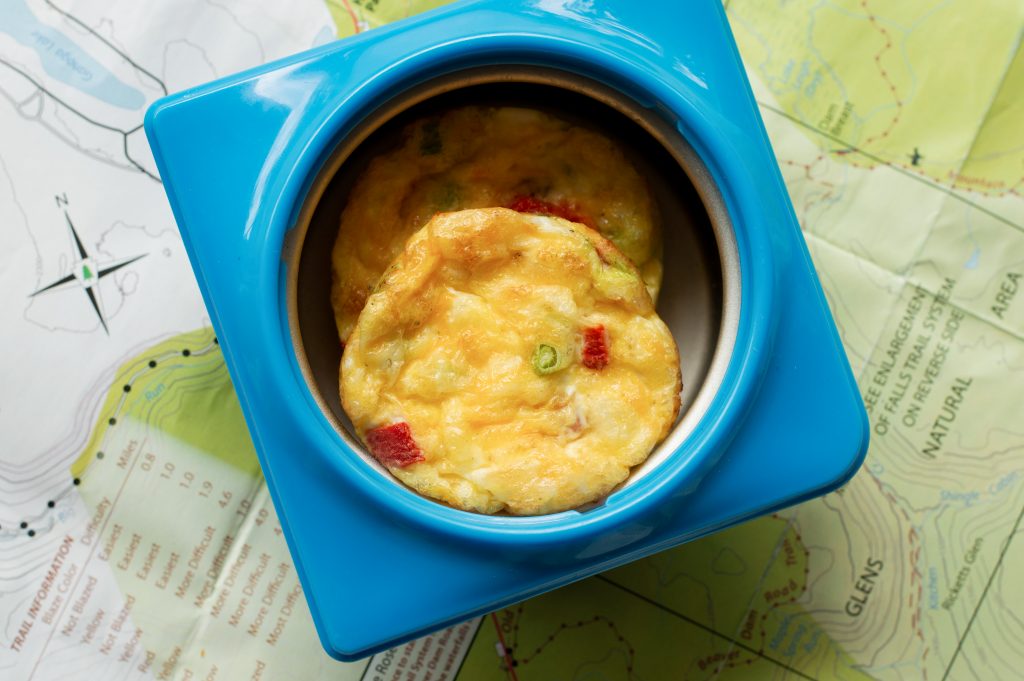 This recipe is incredibly versatile and great for using up perishables before travel. All you need are eggs, milk, cheese, and whatever veggies/meats you want to add in. If you bake in mini muffin tins, they are even more snackable for the littles. These are also fantastic for trips when you need to make an early start and need to have breakfast on the go.
Mini Quiches
Makes 7
Ingredients:
Cooking spray
6 eggs
¾ cup whole milk
Sea salt and freshly cracked pepper
2 scallions, thinly sliced (½ cup)
1/4 cup finely diced roasted red pepper
¾ cup grated cheddar cheese
Make It:
Preheat your oven to 375F and spray a non-stick muffin tin with a good coating of cooking spray.
In a medium bowl whisk eggs and milk and season with salt and pepper. Stir in scallions, red pepper, and cheddar. Divide the mixture evenly between 7 muffin tins.
Bake for 15-20 minutes until a toothpick inserted comes out clean.