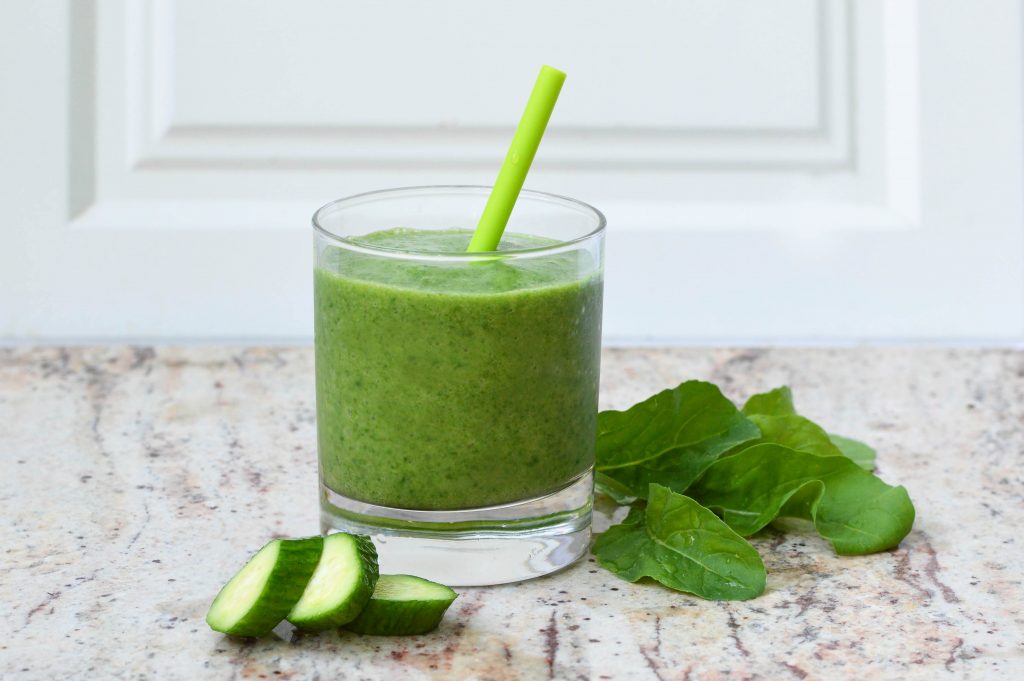 Channel your inner Hulk as you devour this ridiculously tasty smoothie! Or start your breakfast right with a 5 minute recipe that you can feed yourself and your kids. Up to you. If this one is going to be your meal, don't forget to add a spoonful of nut butter or protein powder to make it more filling. Otherwise, this can serve as a healthy snack or extra serving of vegetables for otherwise reluctant eaters.
Green Smoothie
Makes: about 2 cups
Ingredients:
1/4 cup chopped cucumber (if you aren't using Persian or English, remove seeds)
1/2 cup fresh/frozen mango (you can also substitute pineapple or a ripe pear)
1/2 cup fresh/frozen spinach
1 banana
1/2 cup almond milk (you can substitute coconut milk/coconut water)
Make It:
In a high-powered blender, puree all ingredients until smooth. I use a Magic Bullet Blender which is great for smaller portions. Serve room temperature or chilled.
Tip:
You can prep the ingredients in advance and freeze in a resealable plastic/eco-friendly bag for easy use. Just add the banana and almond milk just before making.