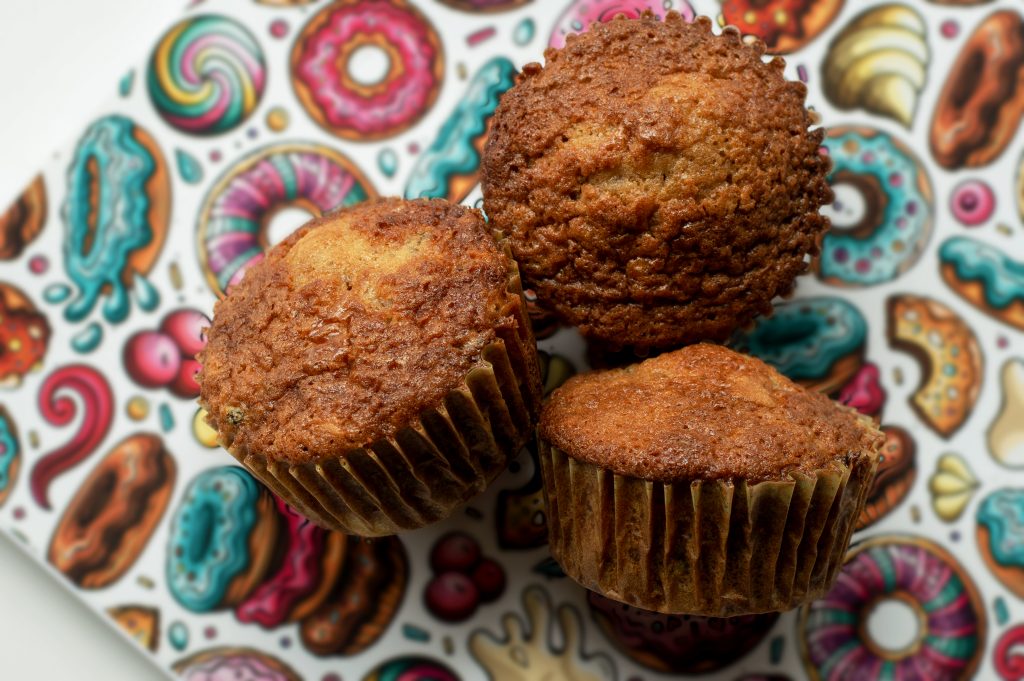 These muffins are packed with goodness, super moist, and wonderfully yummy. Muffins are a perfect kid snack. They are sweet, carb-packed, and come wrapped so they are easy to eat without plates or cutlery.
I also got good and lazy mixing my muffins, plopping all my ingredients into one bowl for easier cleanup. Just another reason to whip up a batch.
Carrot Cake Muffins
Makes 12
Ingredients:
½ cup brown sugar
¼ cup white sugar
¾ cup melted salted butter
¼ cup apple sauce
2 medium eggs
1 cup grated carrot
½ cup grated zucchini
¼ cup crushed pineapple, drained
½ cup raisins
1 ¼ cups flour
1 teaspoon baking soda
½ teaspoon baking powder
1 teaspoon cinnamon
¼ teaspoon nutmeg
¼ teaspoon ginger
Make It:
Preheat your oven to 350F and line a muffin tin with 12 muffin wrappers.
In a large bowl, mix all the ingredients of the muffins. Stir until all ingredients are mixed together. Then divide evenly in the muffin tin. Bake for 15-20 minutes until a toothpick inserted comes out clean and the muffins are golden brown on top. Allow the muffins to cool in the pans for 10 minutes then remove to a cooling rack.