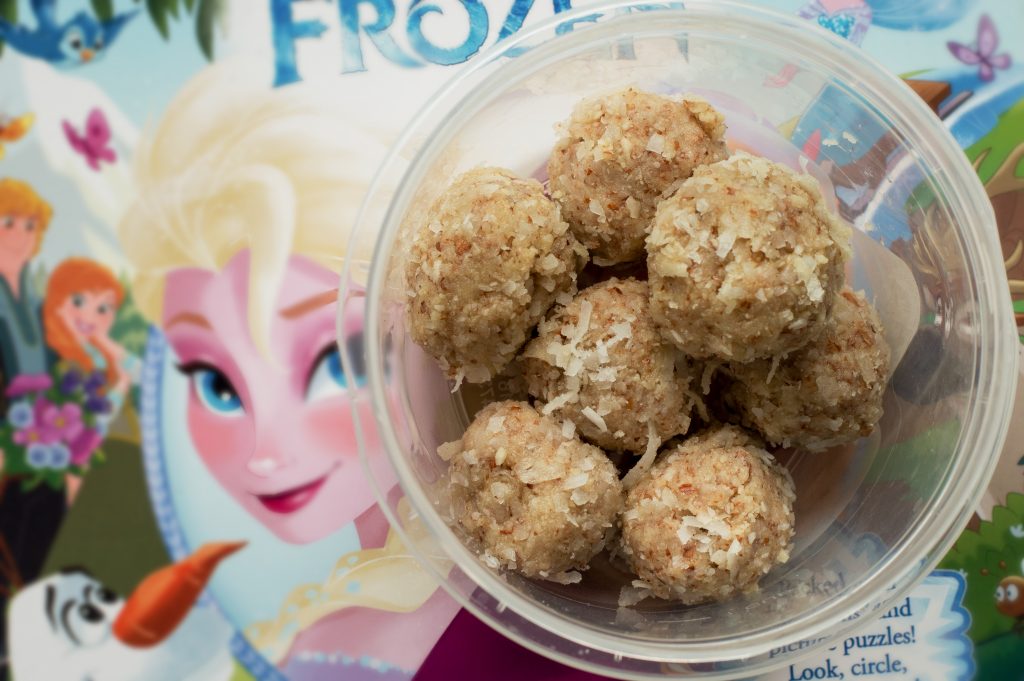 These are delicious bite-size snacks for kids who love coconut! No-bake, no-fuss, and totally tasty. These also make the perfect treat for Frozen fans or for an Frozen-themed party.
Edible Snowballs
Ingredients:
1 cup cashews (*for a nut-free alternative: use seed butter and omit safflower oil)
3/4 cups coconut flakes, plus extra for dusting (*for nut-free, dust lightly with powdered sugar)
1/4 cup honey
2 tablespoons safflower oil (you can substitute olive oil)
Instructions:
Begin by pureeing your cashews in your blender or food processor until smooth like flour. Next, dump your cashew mixture into your bowl. Add in your coconut flakes, honey, and safflower oil and mix until well combined.
Next, add about 1/4 cup coconut flakes to a plate for dusting.
To form your "snowballs" take a little over a tablespoon of your cashew mixture and roll in your hands to create a ball. These are going to be one-bite treats so don't make them too large or they will be too much of a mouthful.
Roll the finished balls on your plate of coconut flakes until coated on all sides. Finish with your remaining batter.