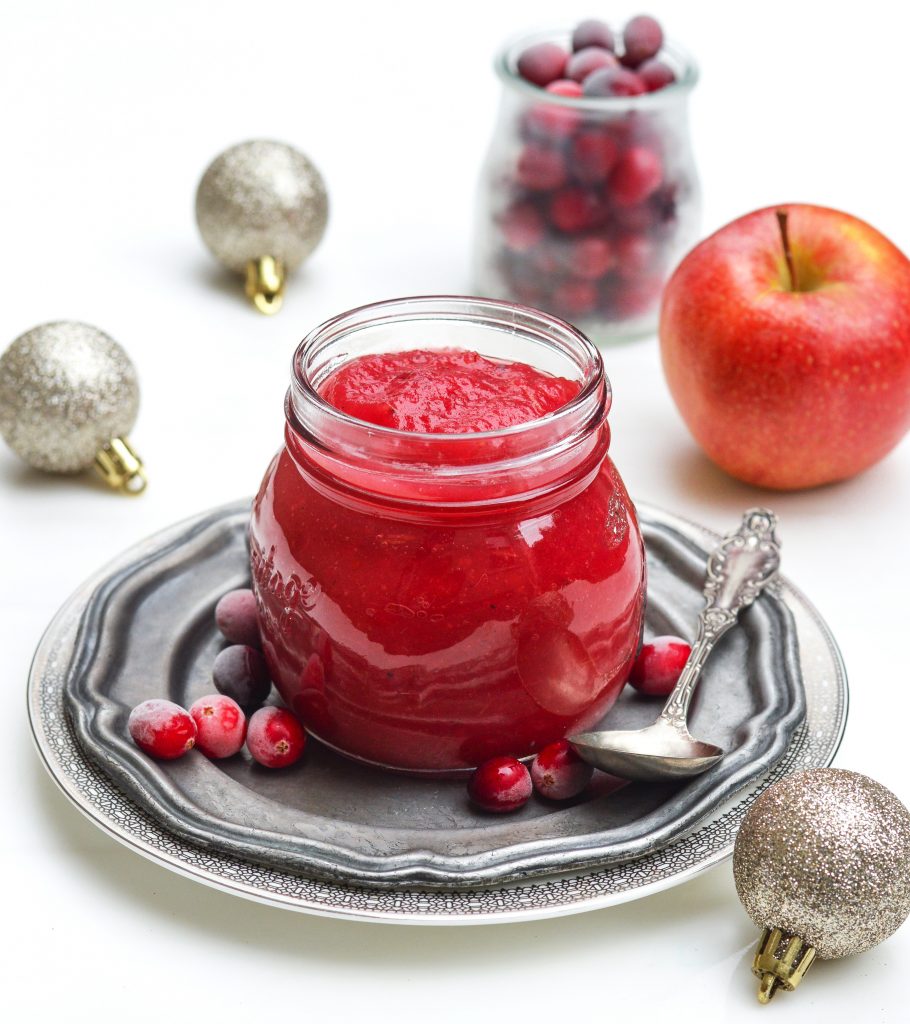 Okay, Hanukkah is just around the corner. How do you like to dress your latkes? Well here's a fun, seasonal topping!
If you're not noshing on some tasty latkes, this still makes one killer healthy snack.
Cranberry Apple Sauce
Ingredients:
4 medium apples, peeled, cored and diced
1 cup frozen/fresh cranberries
1/4 cup honey
2 tablespoons water
1/2 teaspoon cinnamon
Pinch of salt
Make It:
In a medium stock pot, add all the ingredients. Cover and bring to a boil. Boil covered for 8 minutes then allow to cool and puree.