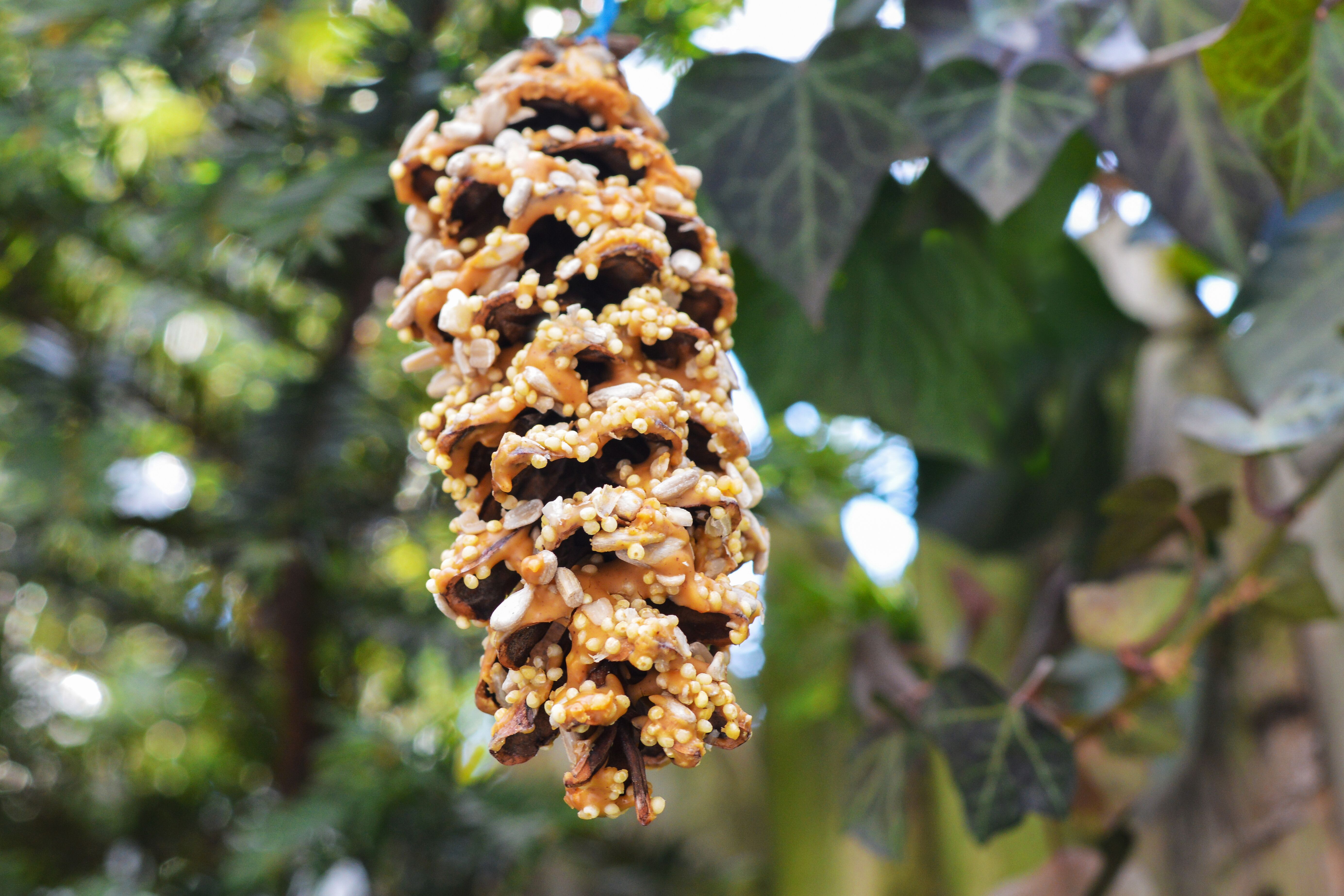 Share the love this Earth Day by giving the birds and squirrels a little treat. This simple bird feeder takes minutes to make but can be enjoyed all day as your child watches who comes for a nibble.
Pinecone Bird Feeder
Materials:
1 large pinecone
A string for hanging
1/4 cup creamy peanut butter
Seeds (you can use bird seed or pantry ingredients like sesame seeds, sunflower seeds, etc.)
Make It:
Arrange all your supplies on a baking sheet for easy cleanup. Tie your string around the pinecone and make a loop for easy hanging.
Next, spread the peanut butter all over the pinecone. Once the pinecone is coated, top with seeds. Freeze for several minutes to allow the peanut butter to harden before hanging.
Hang outside your window and see who comes.