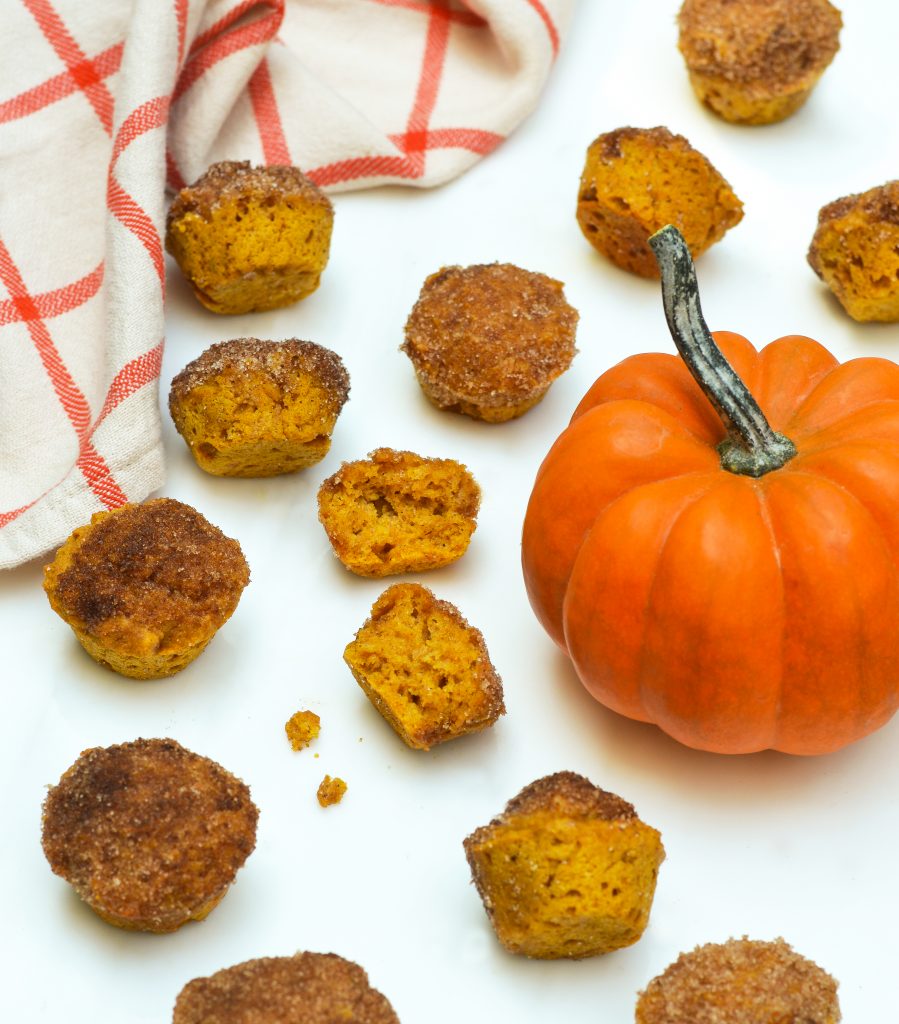 I love the Fall, it is easily my favorite season. I can't wait for the air to turn crisp to start cooking up a storm. As my son is a HUGE mini muffin fan, I've been experimenting with new recipes to offer him. These pumpkin muffins are perfect for October. It's up to you whether you want to coat with the cinnamon sugar topping. They are great and tasty without but super yummy with. I'll leave it to you whether you want to add the extra sugar.
Mini Pumpkin Muffins
Makes 36 mini muffins
Ingredients:
1 cup all purpose flour
1 cup whole wheat flour
1 teaspoon pumpkin pie spice
1 tablespoon baking powder
½ teaspoon salt
½ cup brown sugar, packed
½ cup apple sauce
¼ cup greek yogurt
½ cups pumpkin puree
1 teaspoon vanilla extract
2 large eggs
1 stick butter melted
Topping (optional):
4 tablespoons melted butter
½ cup sugar
2 teaspoons cinnamon
Make It:
Preheat your oven to 375F. Grease mini muffin tins. In a small bowl mix flours, pumpkin pie spice, baking powder, salt and brown sugar. Set aside.
In a large bowl, mix apple sauce, yogurt, pumpkin puree, vanilla extract, eggs and butter. Whisk until thoroughly blended. Fold the dry ingredients into the wet ingredients until just mixed. Do not over-mix.
Spoon the muffin batter into the greased muffin tins (about 1 tablespoon per muffin). I use a spoon to pack down the muffins a bit and also smooth out the tops so that they don't hold lumps in baking.
Bake for 15 minutes until golden brown on top and cooked through. You can test with a toothpick.
Allow muffins to cool 10 minutes. As muffins are cooling, prep the ingredients for your coating if you choose to add. Melt the butter in a small bowl and in a separate bowl mix your cinnamon and sugar.
To coat, dip the top of a muffin in the butter and then sprinkle with cinnamon sugar on top. Repeat until all muffins are coated.