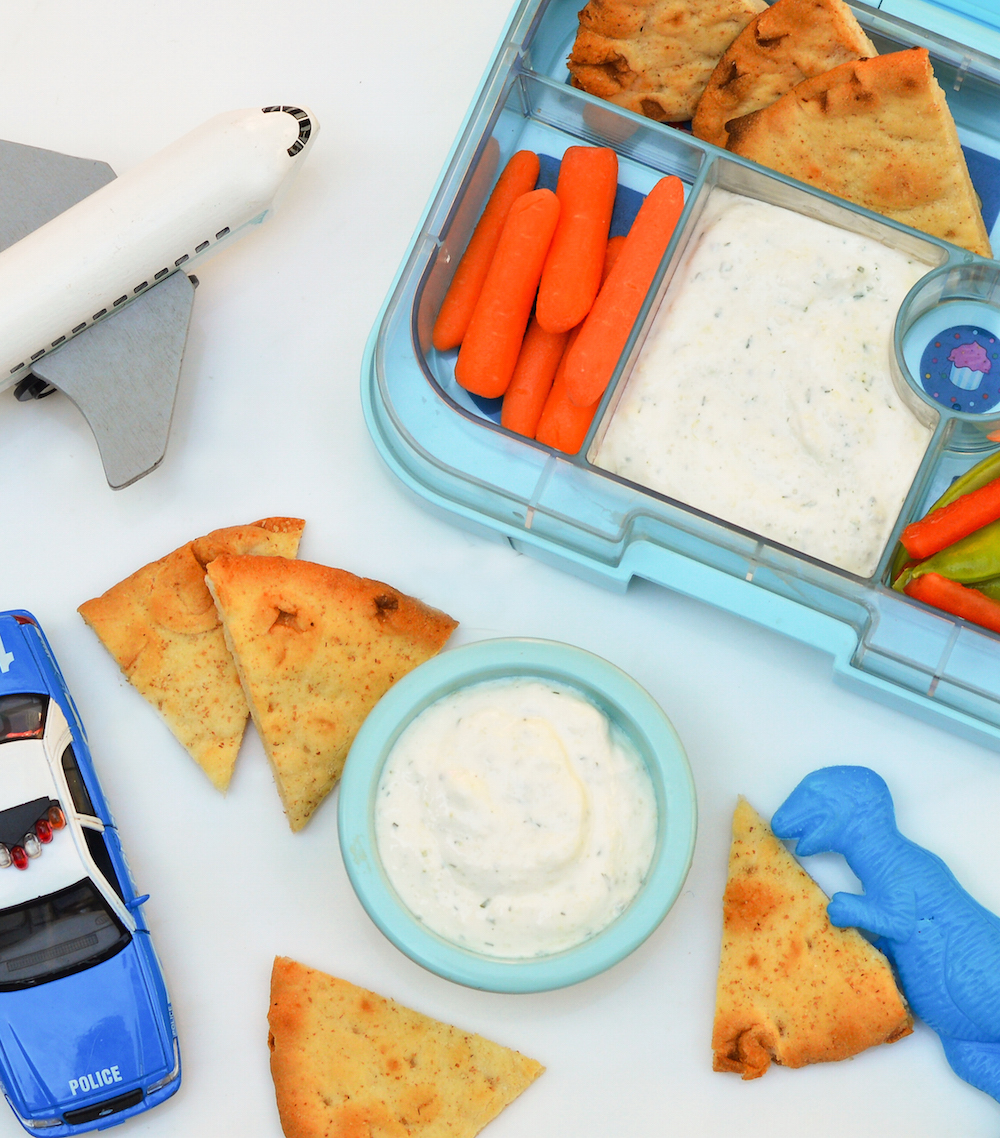 Tzatziki Sauce
Serves 8-10
You don't have to enjoy raw vegetables to get the benefits of this creamy dip. Cucumber and dill are already seamlessly blended in to this favorite spread, making it the ideal snack for kids.
Ingredients:
1 cup seeded and grated Persian or English cucumber (remove seeds before grating)
2 cups Greek yogurt
1 tablespoon lemon juice
2 teaspoons minced garlic
1 tablespoon chopped dill
Sea salt and freshly cracked pepper
Vegetables or pita bread for dipping
Make It:
Squeeze your grated cucumber to remove extra moisture. Combine the yogurt, cucumber, lemon juice, garlic and dill in a blender and purée until smooth. It may seem redundant to grate the cucumber before blending but it creates a much better texture and allows you to remove some of the excess moisture that would make the dip too runny. When the dip is blended, season to taste with salt and pepper.
It is also important to allow to your finished dip to rest at least an hour but ideally overnight. This ensures the perfect consistency.
Gear Up:
This is not a paid promotion simply a mom passing a tip. If you like this bento box you can find it at Yumbox