This soup is the perfect comfort food for a cold Fall weeknight. It is also an ideal meal to repurpose leftover baked potatoes. I never bake potatoes without throwing a couple more into the oven. That way the same amount of time gives me twice the meal options.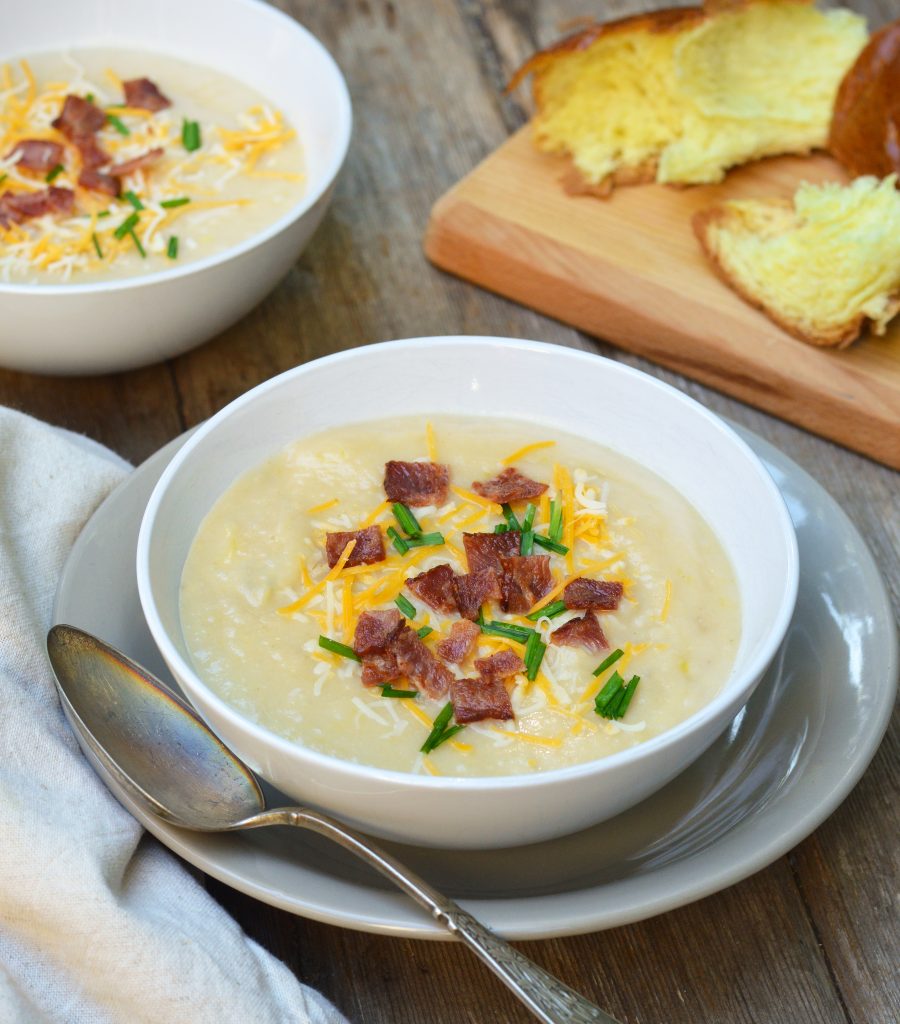 Baked Potato Soup
Serves 4-6
Ingredients:
4 tablespoons butter, divided
1 leek, chopped and cleaned
½ cup minced vidalia onion
1 large clove garlic, minced
4 large baked potatoes, skin removed
5 cups chicken stock
1 ½ cups grated cheddar cheese
Salt and freshly cracked pepper
Topping:
Cooked and crumbled bacon
Fresh chives, chopped
Grated cheddar cheese
Make It:
Add 2 tablespoons of butter to a Dutch oven or large stock pot. Add in leek, onion and garlic and sauté on medium until softened and translucent (about 5-7 minutes). Next rice your potato (or finely mash if you don't own a ricer). Add in your chicken stock and stir. Bring mixture to a boil and then turn off the heat. Blend the mixture with an Emersion blender until it is smooth. Then stir in the remaining butter and cheese. Season to taste with salt and pepper.
To finish, top warm soup with crumbled bacon, chives and cheddar. Serve warm.