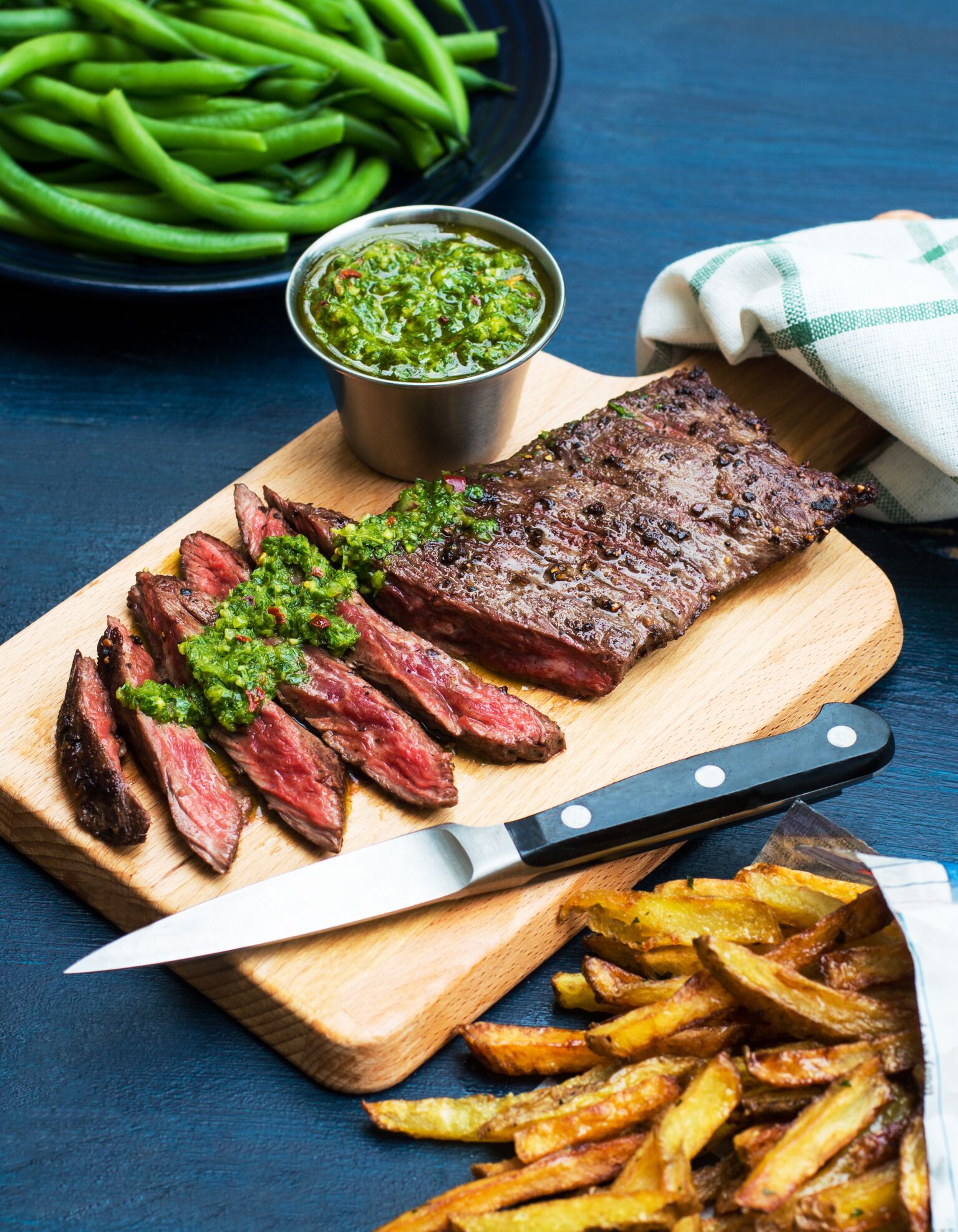 Skirt Steak with Chimichurri
Summer is in full swing and its time to mix up what you're grilling. Here's an option you can whip up in a flash that is perfect for weekday meals and weekend cookouts.
Chimichurri Sauce
Makes about 1 ½ cups
Chimichurri Sauce
Ingredients:
1 cup fresh parsley leaves, packed
½ cup cilantro
1 jalapeno, de-seeded and de-veined
¼ cup fresh oregano leaves
3 large cloves garlic
¼ cup diced red onion
¼ cup red wine
10 tablespoons olive oil
1 teaspoon red pepper flakes
Sea salt to taste
Make It:
In a food processor, combine all ingredients and pulse until smooth. Season to taste with salt. You can use immediately or freeze for later use.
Skirt Steak
Serves 4
Ingredients:
2 lb. skirt steak
Sea salt and freshly cracked pepper
1/2 cup prepared chimichurri sauce

Make It:
Prepare your grill to high. Season your skirt steak with salt and pepper then drop it into a large plastic resealable bag. Top with chimichurri and allow to marinate 10 minutes as the grill is heating up.
Once meat is marinated, remove the skirt steak and wipe dry. Discard the marinade and grill steak about 2-3 minutes per side. Since skirt steak is thin, it cooks quickly. I stand over as I'm grilling to make sure it doesn't overcook. Allow to rest before slicing and be sure to slice against the grain. Serve with extra chimichurri sauce for dipping.