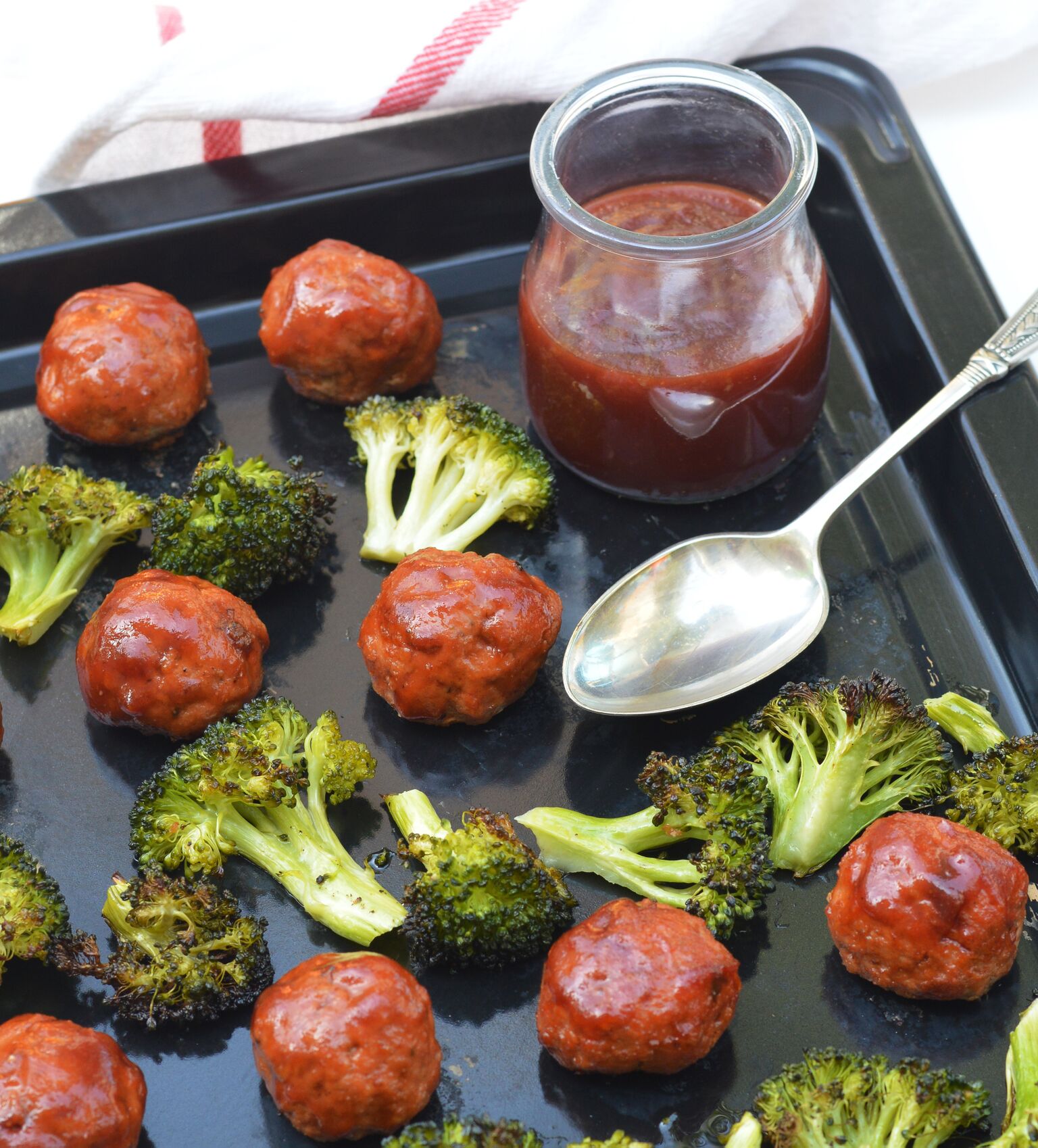 The glory of sheet pan meals is their ease in the making AND in the cleaning up! This combo is so tasty since the juice from the meatballs seasons the broccoli. It's the ideal weekday dinner and also a wonderful meal prep recipe for weekday lunches.
BBQ Meatballs and Broccoli Sheet Pan Dinner
Serves 4
Ingredients:
1lb ground turkey
1/4 cup Panko
1/2 cup BBQ sauce, plus extra for serving
1/2 tsp smoked paprika
1/2 tsp garlic powder
2 crowns of broccoli, cut into small florets (you can also peel and dice the stem)
Extra virgin olive oil
Salt and pepper
Make It:
Preheat your oven to 450F. Line two baking sheets with non-stick aluminum foil (makes for easier cleanup).
Next, in a large bowl mix turkey meat, Panko, BBQ sauce, smoked paprika and garlic powder. Mix until well combined and then form into meatballs about the size of a golf ball. Divide your meatballs between the two trays. Arrange the meatballs so that they have 1 inch of space around them. Fill half of each baking tray to leave room for broccoli.
Add your cut broccoli to the baking sheets and toss with olive oil. Divide the broccoli between the two trays and lay it out in one layer. If you need room, you can place broccoli between meatballs.
Bake your two trays in the center of the oven for 25 minutes. Brush the finished meatballs with extra BBQ sauce.