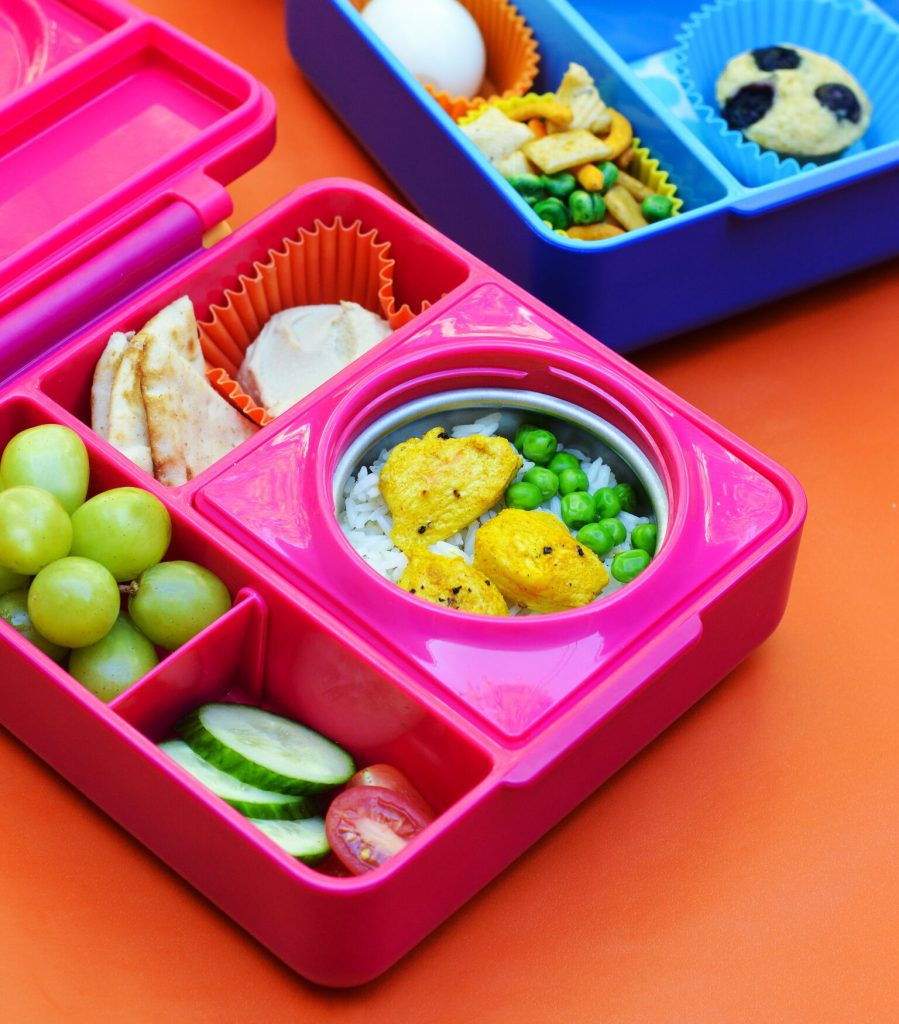 Who says chicken nuggets have to be bad for you? These Turmeric Chicken Nuggets are marinated and broiled to keep them juicy and tender. They are also packed with nutritional benefits, including helping digestion and strengthening the immune system. Win win!
Turmeric Chicken "Nuggets" Bento:
Add Turmeric Chicken "Nuggets" to a thermos or hot bento (see recipe below)
1/4 cup of steamed rice
Spoonful of steamed sweet peas
Cluster of grapes
Several spoonfuls of hummus (these can be bought as individual sealed snack cups)
Several slices of pita
Cucumber and tomato slices*
*Note:
You can add flavor by mixing your cucumber and tomato slices with a little fresh lemon, olive oil and sea salt if desired.
Turmeric Chicken "Nuggets"
Ingredients:
¼ cup (60 ml) olive oil
1 tsp turmeric
½ tsp hot smoked paprika
½ tsp garlic powder
½ tsp freshly cracked pepper
¼ tsp sea salt
½ tsp dried oregano
1 lb (453.5 g) chicken breast, cubed
Make It:
In a large plastic resealable bag, add the oil, turmeric, paprika, garlic powder, pepper, salt, oregano and chicken. Seal the bag and shake until well combined. Marinate for at least 10 minutes or as long as overnight.
Broil your marinated chicken on high for about 5 minutes until cooked through.