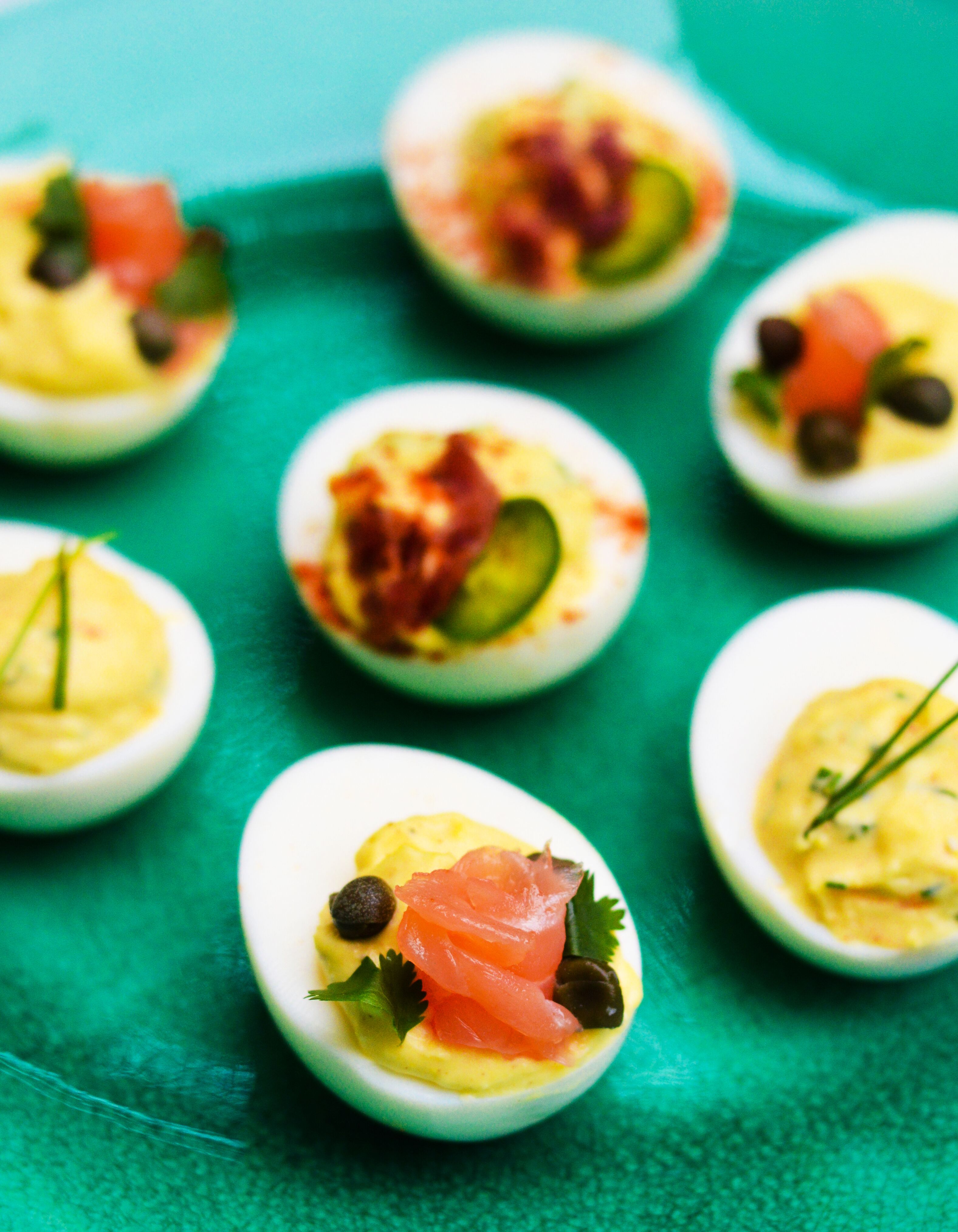 Deviled eggs are a classic that can be flavored a million different ways. My husband LOVES these and they are always popular whenever we have friends over. The hardest part is perfectly boiling your eggs but follow the directions below and you're well on your way.
Deviled Eggs
Ingredients:
8 eggs
¼ cup mayonnaise
¼ teaspoon smoked paprika, plus more for sprinkling
1 teaspoon Dijon
2 teaspoons lemon juice
Sea salt and freshly cracked pepper, to taste
Devilishly Good Combinations:
Minced chives and dill
Minced jalapeno and bacon crumbles
Minced capers and smoked salmon
Make It:
Bring water to a boil in a large pot, lower room temp eggs with a slotted spoon and boil 14 minutes. Transfer eggs to ice water and allow to cool before peeling.
In a medium bowl, mix eggs with mayonnaise until creamy. Season your eggs with paprika, Dijon, lemon juice and salt and pepper.
To enhance the flavor, mix in 2 tablespoons of your favorite toppings: chives and dill, minced jalapeno and bacon or minced capers and salmon. Spoon into your egg whites and refrigerate until ready to serve.