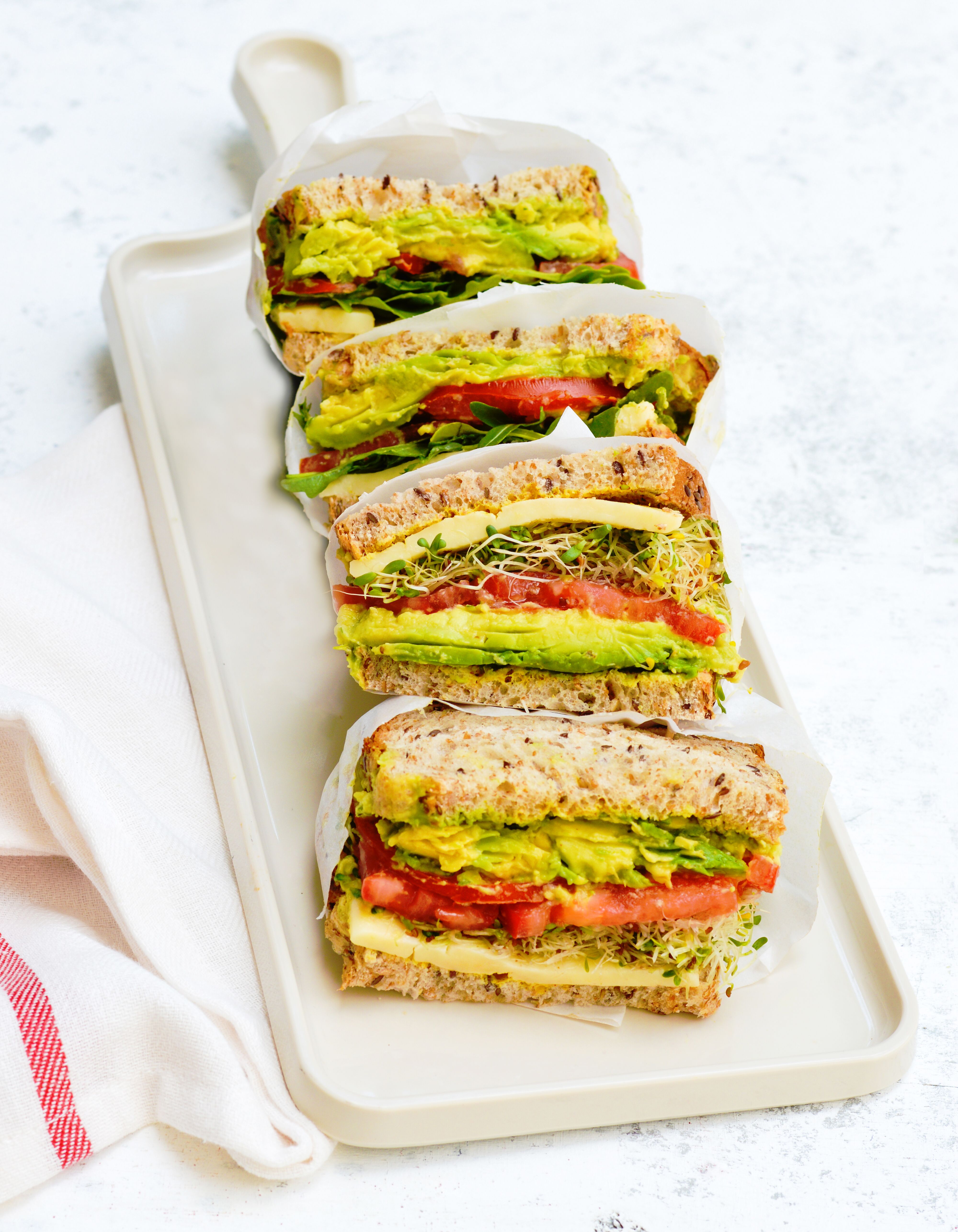 Before avocado toasts became a foodie fad, I was a child in 2nd grade enjoying this sandwich as my go-to lunchbox staple.
Anyone looking for something new to add to the lunch rotation for both themselves and their kids can enjoy the simplicity of this healthy and delicious combo.
Avocado Sandwich
Makes 1 sandwich
Ingredients:
2 slices good whole grain bread
Dijon to taste
5 slices sharp cheddar cheese off the block (2 if you are getting it cut deli style)
½ Hass avocado
4 slices plum tomato
1 small handful of alfalfa sprouts (about ¼ cup) or baby greens if pregnant*
Make It:
Give a nice smear of Dijon to both of your pieces of bread. Top one side with cheddar cheese and smash the avocado on the other side (this makes it less messy to eat). Next, top your cheese with sliced tomatoes and sprouts. Bring your avocado toast on top and then cut sandwich in half.