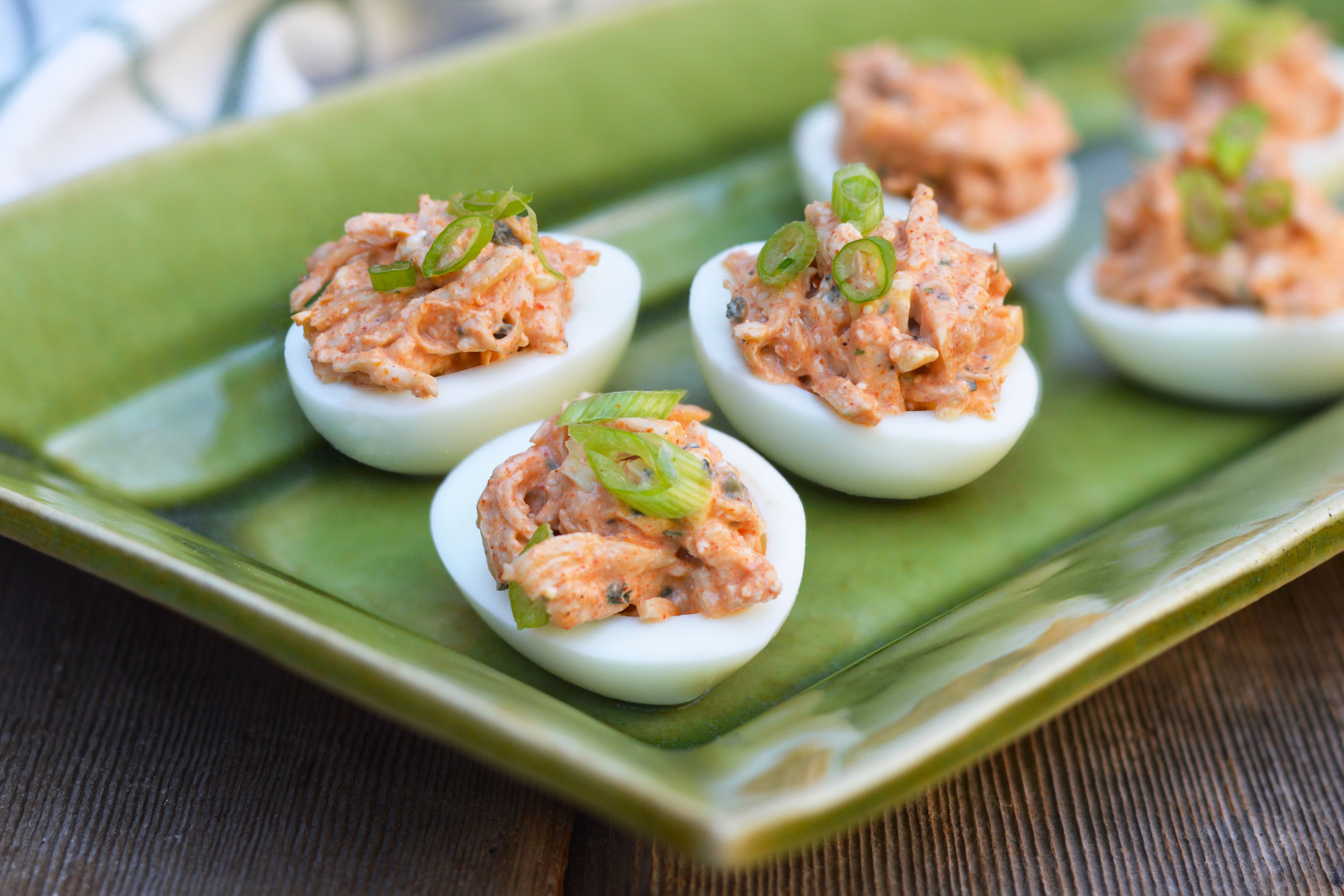 What came first, the chicken or the egg? In this case…who needs to choose. This recipe is a delicious protein bomb of flavor.
When you're getting to the end of your hardboiled eggs and are craving something spicy, fun and easy to whip up, look no further.
Buffalo Chicken Stuffed Eggs
Ingredients:
6 hard boiled eggs
1 cup shredded cooked chicken (diced slightly to keep strands shorter)
2 tablespoons Ranch or Blue Cheese Dressing
2 tablespoons Frank's Red Hot (or substitute your favorite hot sauce)
2 tablespoons crumbled blue cheese
2 tablespoons sliced scallion
Make It:
Slice your hard boiled eggs in half and remove the yolks. You do not need the yolk for this recipe. Next, in a medium bowl, mix the chicken, dressing, hot sauce and blue cheese. Stir until well combined. Spoon about a tablespoon of the buffalo chicken into each egg half and top with scallions as a garnish.
Refrigerate until ready to serve.
Uses for leftover yolks:
You can grate your egg yolks and use as a garnish for pasta, green veggies (like asparagus) or mix them into a vinaigrette.
Note:
If you want to share with kids, I'd reduce the Frank's Red Hot by half and substitute the blue cheese for cream cheese.