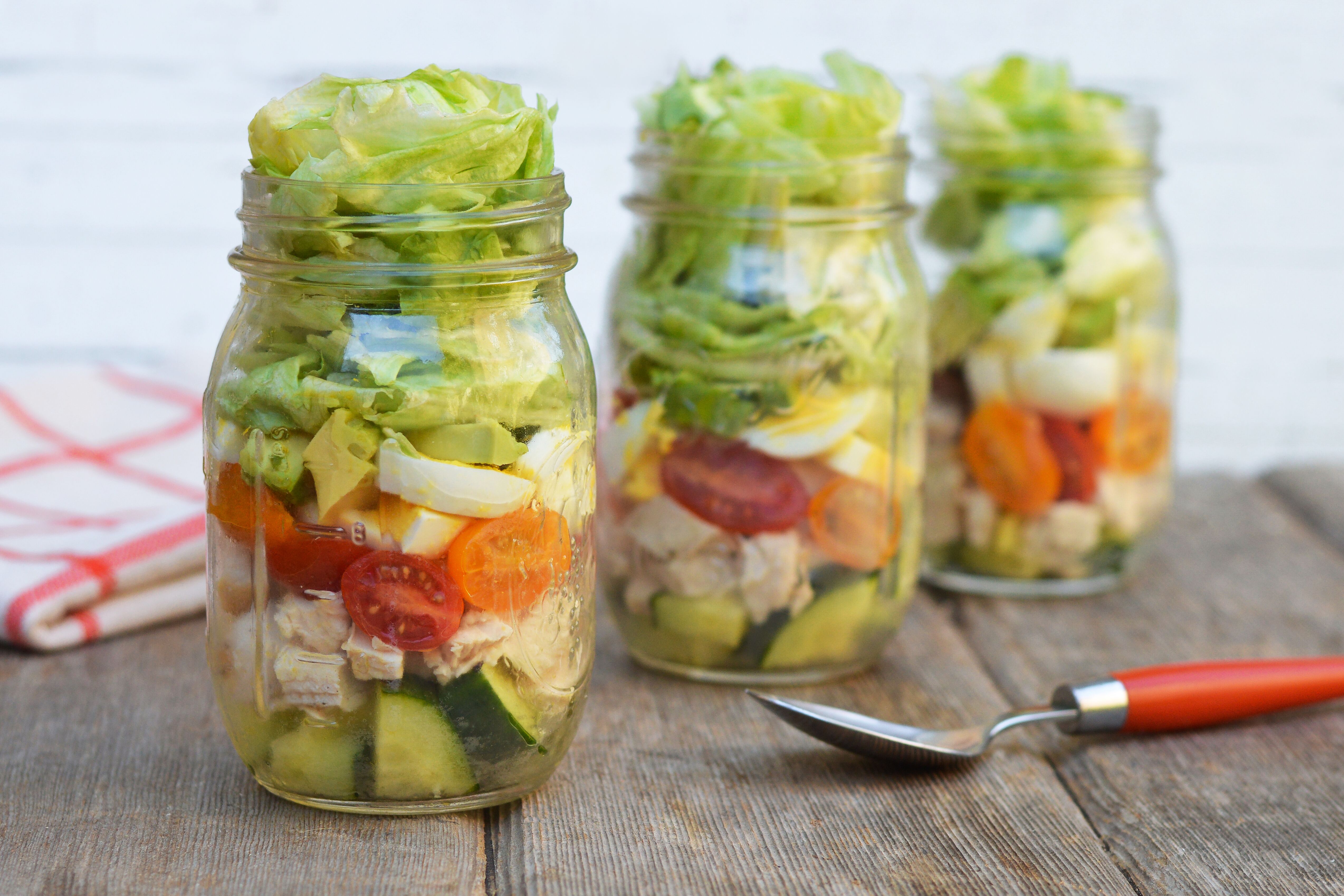 There's something so satisfying about a chef salad. This is one of my favorite way of eating up leftover hard boiled eggs. By packing in a mason jar, you make the ideal pack-and-go lunch.
Mason Jar Chef Salad
Makes 1 salad
Ingredients:
1/4 cup diced cucumber
1/4 cup diced cooked chicken
1/4 cup sliced tomatoes
1/4 cup sliced hard boiled eggs
2 tablespoons diced avocado
Iceberg lettuce packed to the top of the container (about 1/2 cup)
Make It:
Layer your ingredients in order in a mason jar and top with a lid. I keep the dressing to the side for optimal results. If you really don't want to pack an extra container for dressing then add your dressing as the first ingredient in the mason jar so that it remains in the bottom.
Refrigerate until you're ready to enjoy. When you're ready to eat, remove the top and empty the contents into a large bowl. Since you've layered in reverse order- when you invert the mason jar-everything will be perfectly in place. Enjoy!