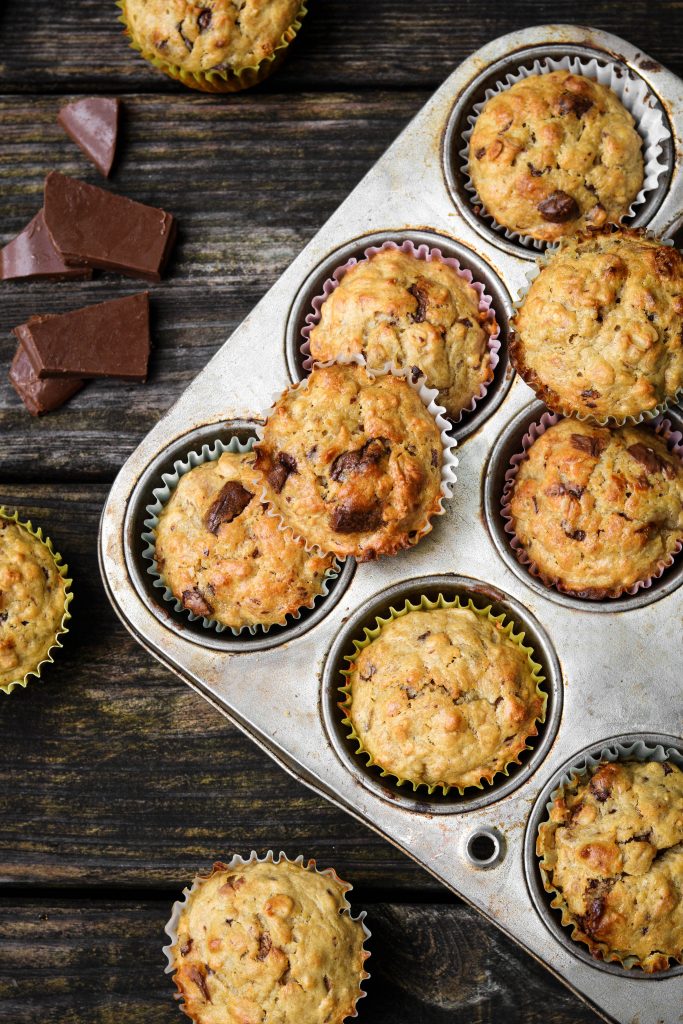 These are simply yummy muffins. Easy to make and easier to eat, these Chocolate Banana Oat Muffins taste sinful but are actually pretty healthy. So when you're craving something sinful but are trying your best to eat healthfully- you can't go wrong with these. Adored by kids and adults alike these also make for a great addition to lunch.
Chocolate Banana Oat Muffins
Makes a dozen
Ingredients:
1 1/4 cup all purpose flour
3/4 cup of old fashioned oats
1 1/2 teaspoons baking powder
1/4 teaspoon sea salt
3 ripe bananas, smashed
1/2 cup Greek yogurt
6 tablespoons melted butter
1/2 cup brown sugar, packed
1 teaspoon vanilla
1 large egg
3/4 cup chopped dark chocolate/chocolate chips
Make It:
Preheat the oven to 375F. In a large bowl mix flour, oats, baking powder and salt until fully mixed. Add in bananas, yogurt, melted butter, brown sugar, vanilla and egg. Fold these wet ingredients into the dry until mixed through (I do one bowl because honestly I don't like excess dishes). Do not overmix the dough or the result will not be as delicious. I use a spatula and just fold until it is mixed through. Finish by gently folding in the chocolate pieces.
Divide the mixture into a muffin tin filled with cupcake liners (again-makes for easier cleanup). Bake for 18-22 minutes until a toothpick comes out free of wet muffin mixture (it is OK to have melted chocolate on it).
Allow to cool for 10 minutes before eating. This can be hard, trust me. However, if you eat them too soon the muffins will be harder to remove from the wrappers.
Tip:
These muffins freeze well!