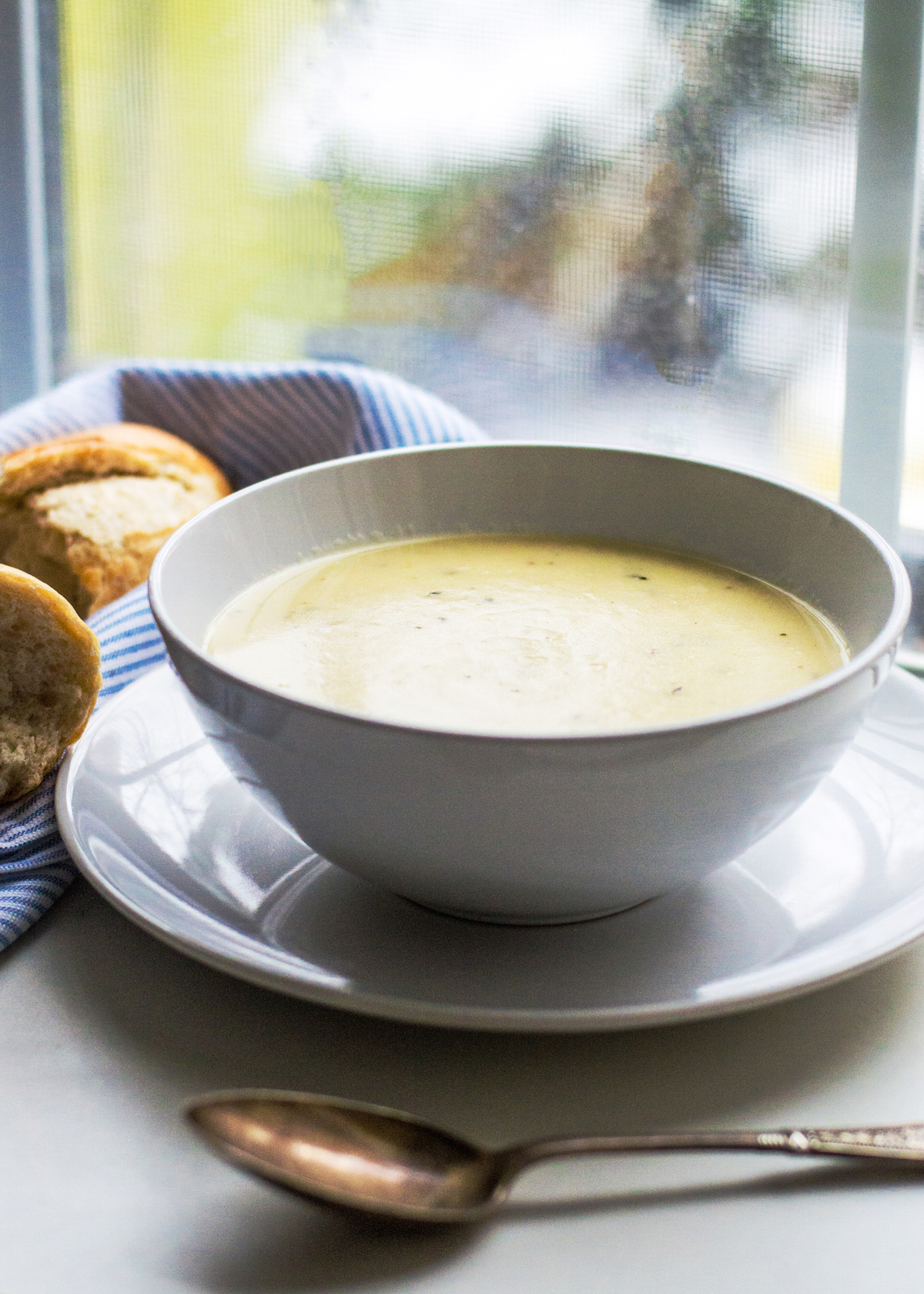 Potato Leek Gruyere Soup
An entire week of rain has me in soup mode. Our butterfly release (my son's latest and by far coolest in-home science experiment) has been delayed so meals are currently enjoyed with our resident colony of 4 Painted Lady Butterflies (still waiting for one last straggler to emerge from his chrysalis).
This soup is one of my favorite comforts and makes waiting for the sun a little more enjoyable.
Ingredients:
3 tablespoons butter
2 medium leeks, washed and chopped
2 garlic cloves, thinly sliced
1 tablespoon fresh thyme leaves
1/4 teaspoon white pepper
4 Idaho potatoes, peeled and diced
1 1/2 cartons chicken stock
8 oz. grated Gruyere
1/4 cup half and half
2 tablespoons butter
Sea salt and freshly cracked pepper, to taste
Bread for serving
Make It:
Sauté leeks and butter in large soup pot about 5-7 minutes on medium heat until softened. Add garlic, thyme, and pepper and stir an additional minute. Add potatoes and stock and bring to a boil and then reduce to a simmer. Cover and cook on medium-low until the potatoes have softened (about 15-20 minutes). Purée mixture until smooth with an immersion blender then stir in cheese until melted.
Remove from heat and finish by stirring in half and half and remaining butter. Season generously with salt and pepper. Serve with crusty French bread or good rolls for dipping.