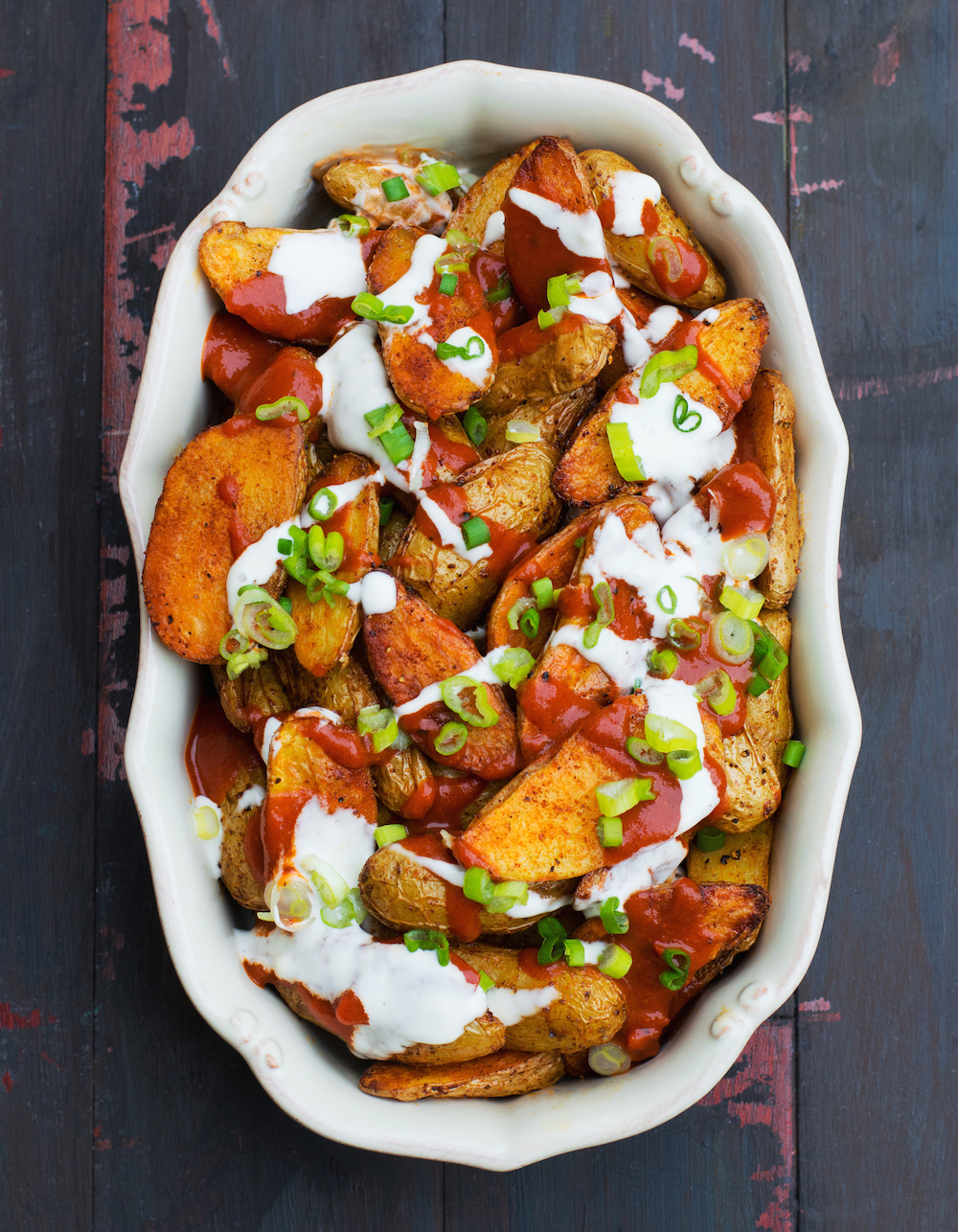 Patatas Bravas
Serves 2
Welcome to the weekend! I'm someone who loves potatoes in all incarnations but these are especially tasty. I used to eat these with my girlfriends when we would go out for happy hour at our favorite tapas bar. Now I serve them for my family and remember the glory days 🙂 The hot sauce is for the adults though.
Ingredients:
1 lb new potatoes, sliced in half
Extra virgin olive oil
Sea salt and freshly cracked pepper to taste
1 teaspoon smoked paprika
1/2 teaspoon garlic powder
1/4 cup mayonnaise
1 tablespoon freshly squeezed lemon juice
2 tablespoons tomato sauce
1 tablespoon hot sauce
2 scallions thinly sliced
Make it:
Preheat your oven to 400F. Line a baking sheet with nonstick aluminum foil and toss your potatoes with olive oil until coated fully. Season with salt, pepper, smoked paprika and garlic powder. Bake your potatoes 25 minutes or until browned and nicely crispy.
As your potatoes are baking, mix your mayonnaise with lemon juice in a small bowl. In a separate bowl, mix your tomato sauce and hot sauce.
To serve, drizzle cooked potatoes with sauces and top with sliced scallions. Serve hot.