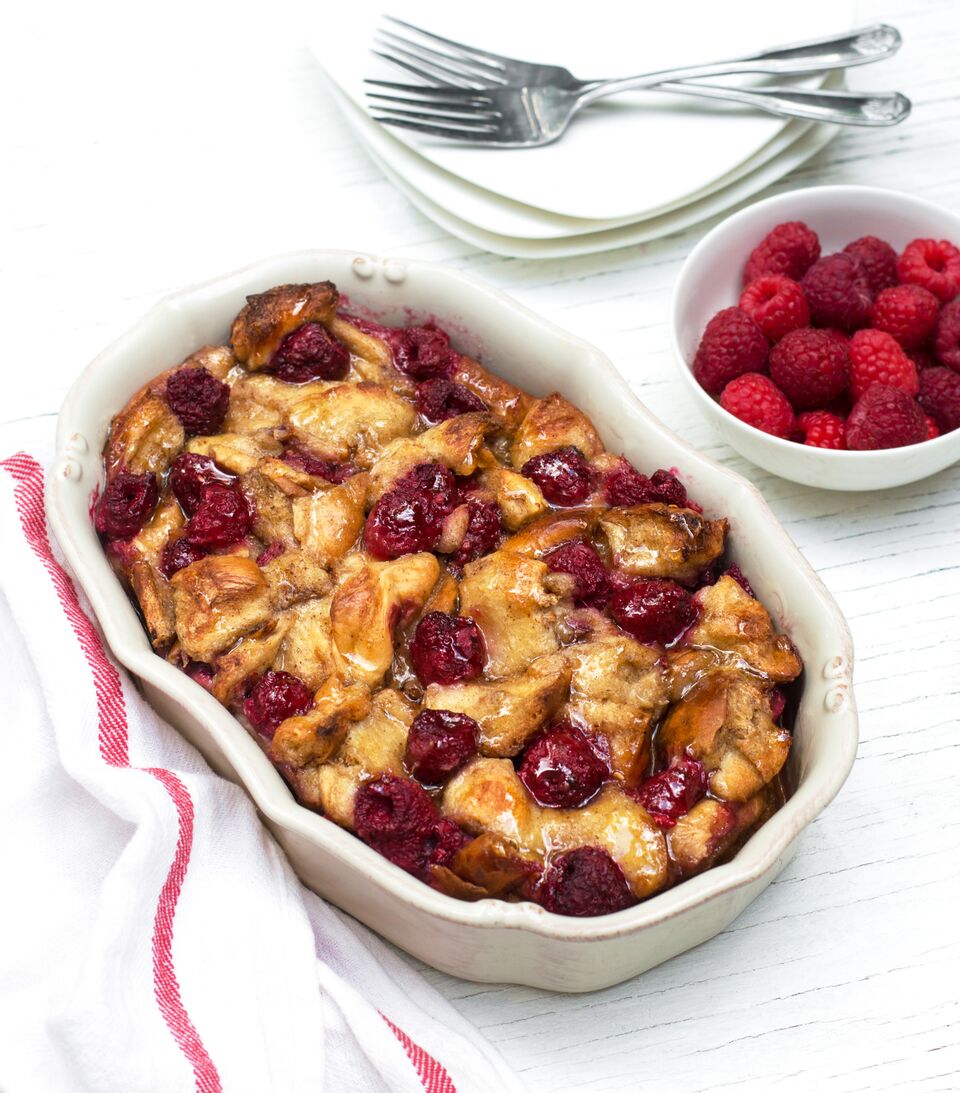 Raspberry Maple French Toast Bake
Serves 4
This is the ideal holiday breakfast before a big event (like Mother's Day). You do all the work the night before so on the big day all you have to do is preheat the oven when you make the coffee and you'll be ready to eat by the time you've finished your first cup. Also nice to make the night in advance to allow your wife to sleep in…just saying!
Ingredients:
2 tablespoons butter
1 cup almond milk
3 eggs
¼ cup maple syrup, plus additional for serving
1 teaspoon cinnamon
¼ teaspoon nutmeg
6 cups chopped challah (1×1 inch cubes)
6 oz. fresh raspberries
Make It:
Butter a 10×6 in. baking dish. Next, in a large bowl combine milk, eggs, syrup, cinnamon and nutmeg. Whisk until well blended. Add your bread cubes and mix until soaked. Once your bread cubes are soaked, slowly and gently stir in your raspberries. Spoon mixture into your buttered baking dish and dot with remaining butter. Cover with plastic wrap and refrigerate overnight.
When ready to bake, preheat the oven to 375. Bake for 45 minutes then serve warm with extra maple syrup.