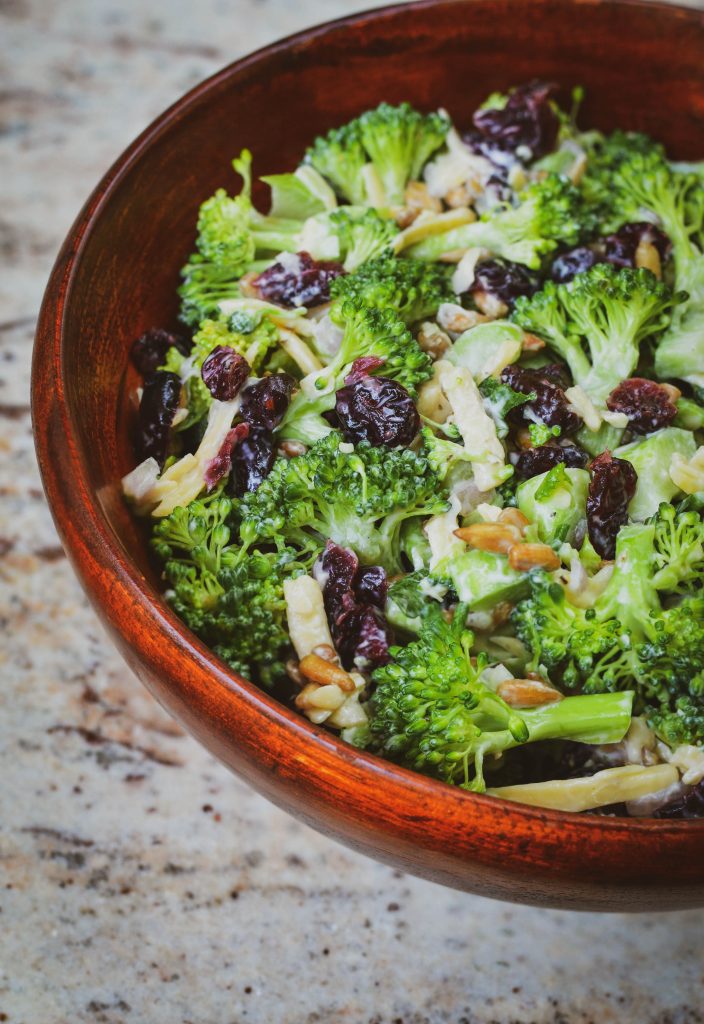 Broccoli salad is no newbie on the food scene. Some might say its been played out, its old school, its been done. I'm not one to judge when something is delicious. I just make what I think tastes great and repeat when it is received well from the people I'm serving. This salad is crunchy, creamy, salty, sweet and makes a killer side dish. It might remind you of your Mom's or Grandma's and honestly that's great in my book. I spiced it up with a couple of my favorites like Gouda cheese and shallots, which I think definitely gives it that darn tasty label.
Darn Tasty Broccoli Salad
Serves 8
Ingredients:
7 cups fresh broccoli florets and chopped stems (I use ALL the broccoli)
2 cup dried cranberries
1/4 cup finely chopped shallots
1 cup toasted sunflower seeds, I opt for salted
2 cups grated Gouda cheese
1 1/2 teaspoons white wine vinegar
3/4 cup mayonnaise
Sea salt and freshly cracked pepper to taste
Make It:
In a large mixing bowl, add your broccoli, cranberries, shallots, sunflower seeds and Gouda. Next, in a small bowl whisk the vinegar with mayonnaise then dress the dry ingredients being sure to use a spatula to get all the dressing. Thoroughly mix until all the ingredients are covered and then season to taste.
Because of the sunflower seeds and cheese, this salad tastes best served soon after you make it. If you want to prep your ingredients in advance, keep them separate and mix just before serving.
Another cheat if you are trying to cut calories is to reduce the mayonnaise to 2 tablespoons and substitute the rest with nonfat Greek yogurt.