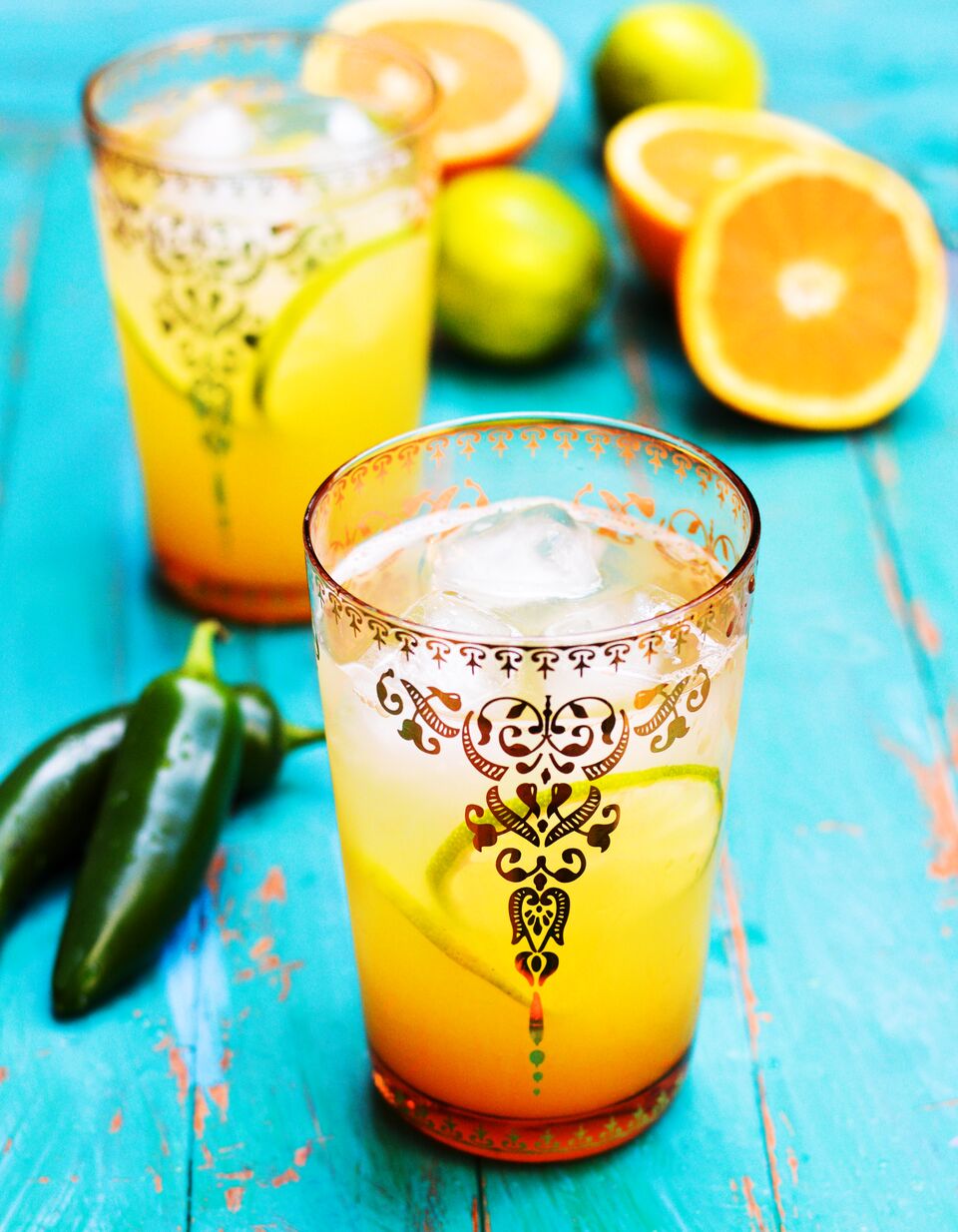 Jalapeño and Fresh Orange Margarita
Makes 1 drink
This is the perfect margarita when you want a bit of heat and don't want to splurge on two bottles of alcohol; my ultimate margarita uses Cointreau as well as tequila. The fresh fruit juices make the drink amazingly refreshing and the bit of spice just pushes it up a notch.
Ingredients:
6 oz. good 100% agave tequila
4 oz. jalapeño simple syrup, recipe below
2 limes, juiced
4 oz. fresh squeezed orange juice
Jalapeño Simple Syrup:
½ cup sugar
½ cup water
1 jalapeño, remove seeds if you don't want too spicy or leave if you love the heat
Make It:
First make your simple syrup. In a small sauce pan, bring water to a boil and stir in sugar until dissolved. Remove from heat and add in jalapeño. For a slight jalapeño flavor, remove after 15 minutes. Otherwise, leave in until it reaches the intensity you prefer.
To make your margarita, fill a shaker with ice and then add in all ingredients. Shake until ice cold and then pour into your glass. Savor, you've earned it!