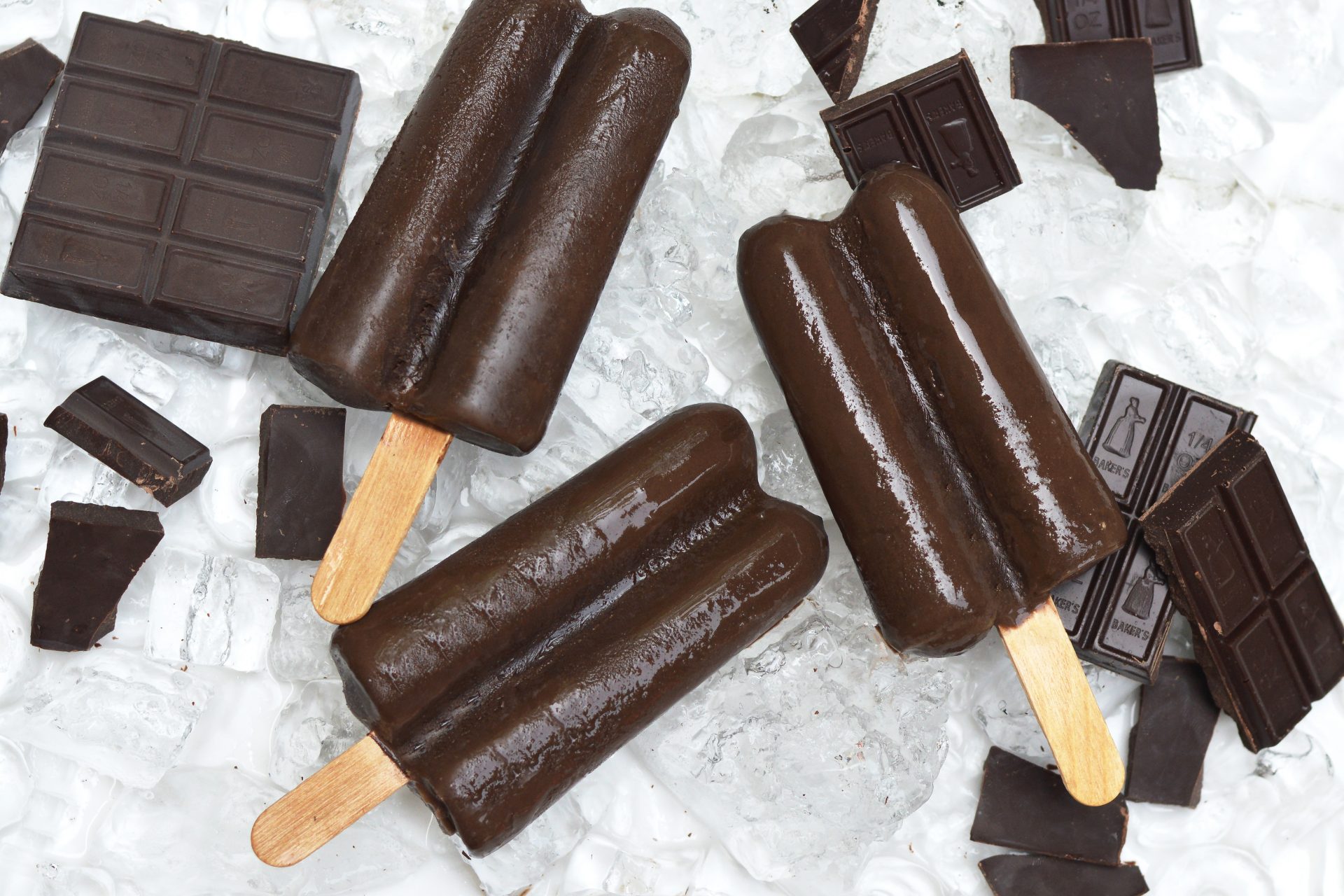 Who doesn't love hot chocolate?! Well now you can enjoy the frozen version on a stick- perfect for long summer days when you just need a pick me up.
These popsicles are chocolatey, delicious and better than any store bought alternative! They are also ridiculously simple to make. Summer just got a little sweeter.
Homemade Fudgesicles
Makes 6 Popsicles
Ingredients:
1 (12 oz.) can condensed milk
3 tablespoons honey
3/4 cup whole milk
3 tablespoons cocoa powder
1/2 cup chocolate chips
Method:
Add ingredients to a medium-size saucepan. Whisk the mixture over low heat until the chocolate melts completely and the mixture is smooth. Allow to cool for 10 minutes then pour into popsicle molds. Freeze at least 4 hours or overnight.
When ready to enjoy, run the molds under warm water until the fudgesicles easily release.