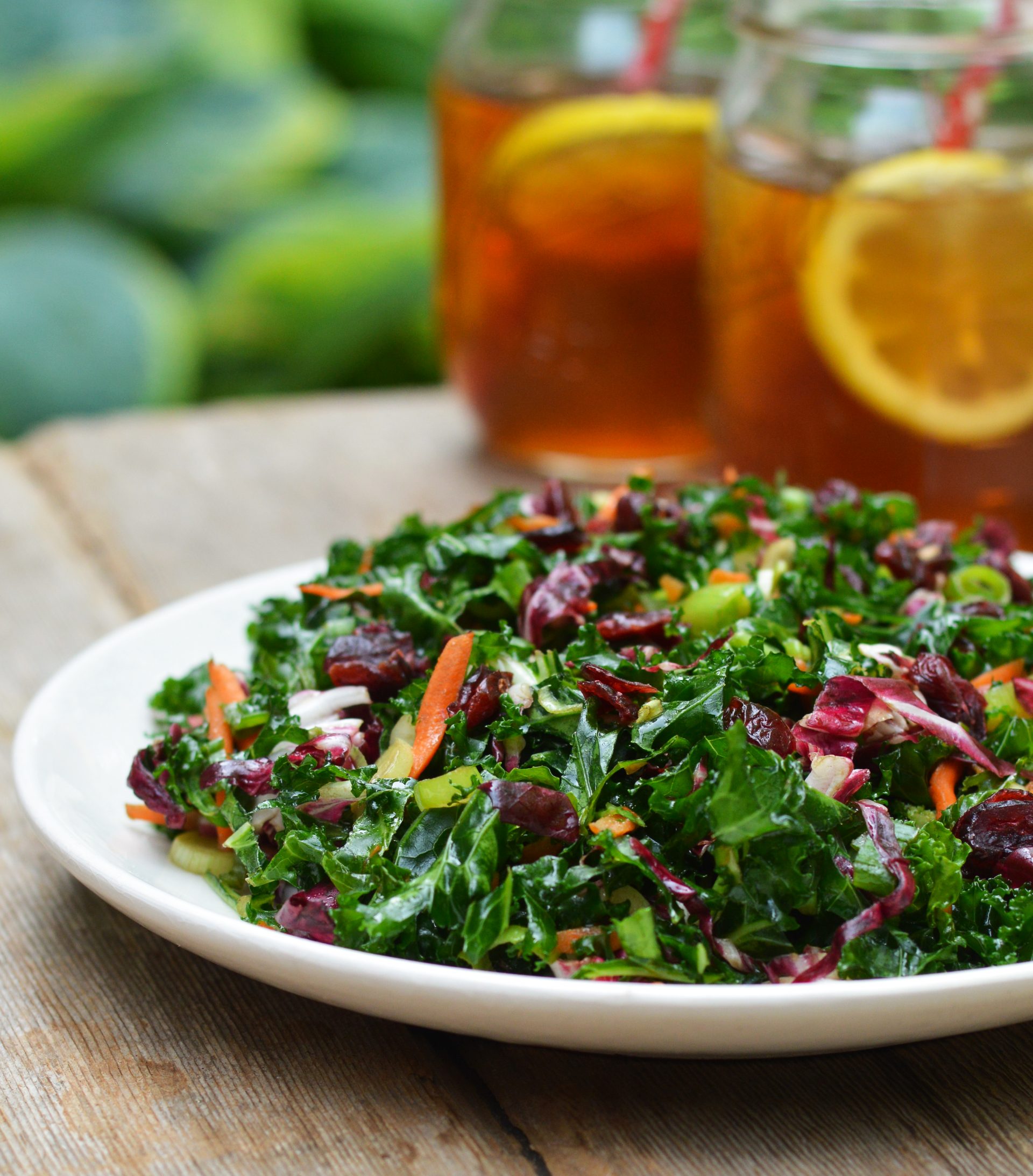 This kale salad is sweet, crunchy and perfect for a crowd. The vinaigrette softens the kale and carrots and cranberries add a welcome sweetness. Even kids can enjoy a colorful slaw perfectly dressed like this one.
Kale & Cranberry Slaw
Ingredients:
7 cups shredded kale (1 large bunch, tough stems removed)
2 cups julienne carrot
2 cups sliced scallion
2 cups shredded red cabbage
1 cup dried, sweetened cranberries
Vinaigrette:
6 tablespoons olive oil
2 tablespoons balsamic vinegar
2 teaspoons Dijon
Make It:
In a large bowl, combine slaw ingredients and set aside. Next, whisk together the vinaigrette in a small bowl until smooth. Dress the salad to taste with the vinaigrette (you will want the kale well coated).
Refrigerate until ready to serve.