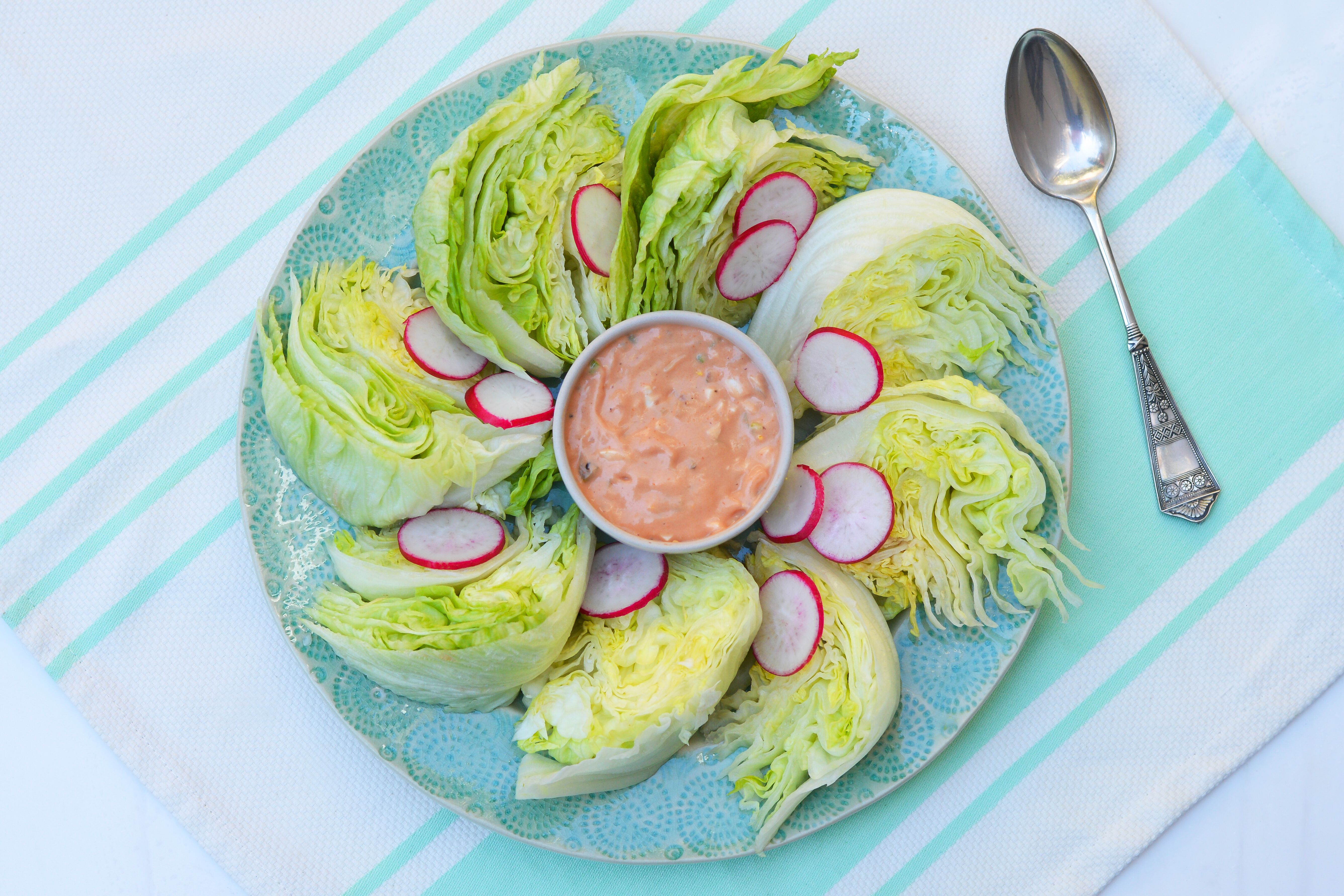 I think whoever first concocted this recipe must have been cleaning out their refrigerator. So many condiments make up this classic.
But when you want a simple wedge, you can't go wrong with this combo. It also is a creative way to revamp leftover hard boiled eggs that transforms them into something fresh and new.
Homemade Thousand Island Dressing
Ingredients:
1 tablespoon minced sweet onion
1 hard boiled egg, diced fine
1 tablespoon minced bread and butter pickles
1 large garlic clove, minced
1/2 cup mayonnaise
3 tablespoons ketchup
1 teaspoon fresh squeezed lemon juice
Make It:
Combine all ingredients in a medium bowl. Mix thoroughly and refrigerate until ready to use.