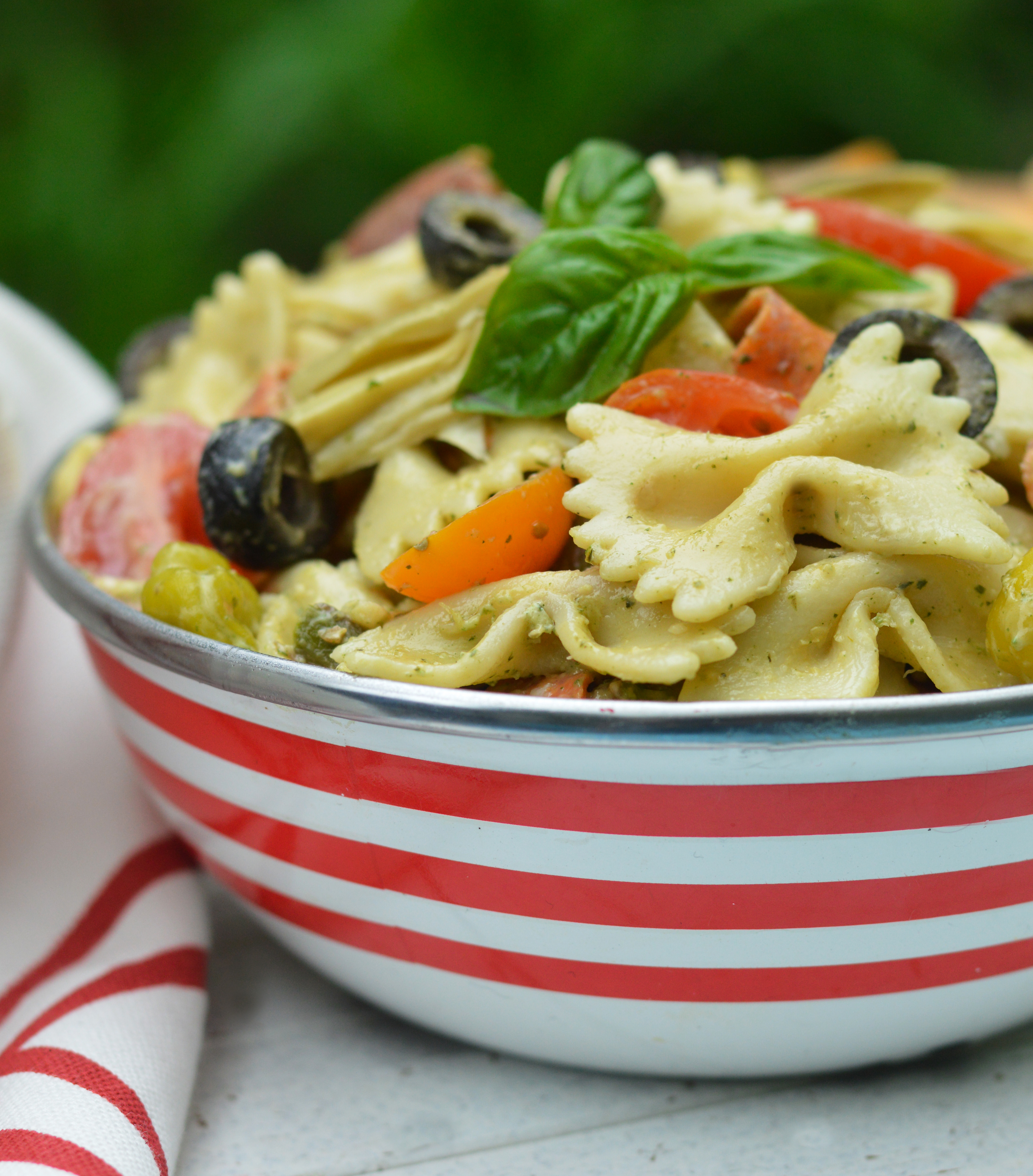 A good pasta salad is the perfect picnic food. This antipasto pasta salad is a meal in one bowl with a creamy basil dressing, a rich mix of marinated and fresh veggies and pepperoni and fresh mozzarella cubes to add in some protein.
Antipasto PASTA Salad
Serves 6-8
Ingredients:
12 oz cooked bowtie pasta (1 box)
12 oz. marinated artichoke hearts, drained
12 oz. pepperoncini, drained (optional- my kids don't like my my husband and I do)
4.5 oz sliced black olives, drained
10.5 oz tomato medley, halved
1 cup diced Persian cucumbers
8 oz. mozzarella, cubed
¾ cup pepperoni, sliced into strips (you can also omit or substitute for cannelloni beans to make vegetarian)
Dressing:
1 cup basil leaves
1 clove garlic
¾ cup mayonnaise
Make It:
In a large bowl, combine pasta salad ingredients and mix thoroughly.
Next, in a small blender or food processor (I used a bullet), mix the ingredients for your dressing until smooth. Dress your pasta salad to your taste. Any leftovers I use as a killer spread for sandwiches.
Cover and refrigerate until ready to serve.