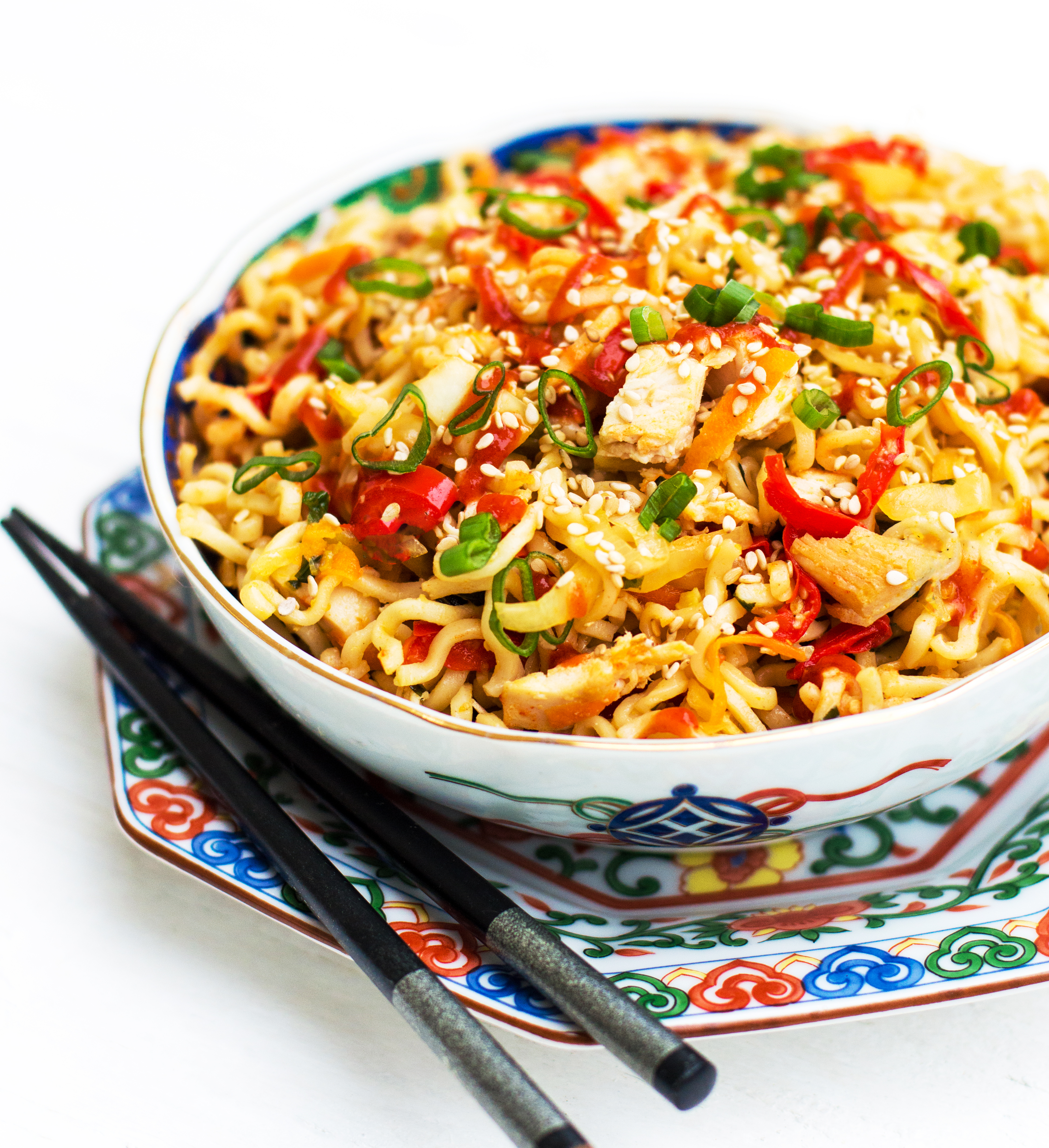 Who doesn't love sesame noodles and what parent doesn't love an opportunity to add a couple more veggies to a meal?! Easy to assemble and extremely refreshing this salad makes a great lunch, light dinner or addition to your picnic.
Sesame Chicken Ramen Salad 
(serves 6-8)
Ingredients:
3 cups shredded/finely diced chicken breast
1 cup shredded carrots
2 cups shredded cabbage
1 cup sliced almonds
1 bunch scallions, diced
1 cup thinly sliced sweet red pepper
5 packages ramen noodles (cooked according to package instructions- discard seasoning mix, drained)
Dressing:
1/4 cup sesame oil
1 lime, juiced
3 tablespoons low sodium soy sauce
Toasted sesame seeds for garnish
Make It:
In a large bowl, mix shredded chicken, carrot, cabbage, almonds, scallions, red pepper and ramen noodles (it is best to cut the noodles with scissors or a paring knife so that you don't have extra long strands). Mix until thoroughly combined.
In a medium bowl mix ingredients for dressing.  Pour dressing over salad and toss until fully incorporated. Cover and refrigerate until ready to serve. Sprinkle with sesame seeds when ready to serve.