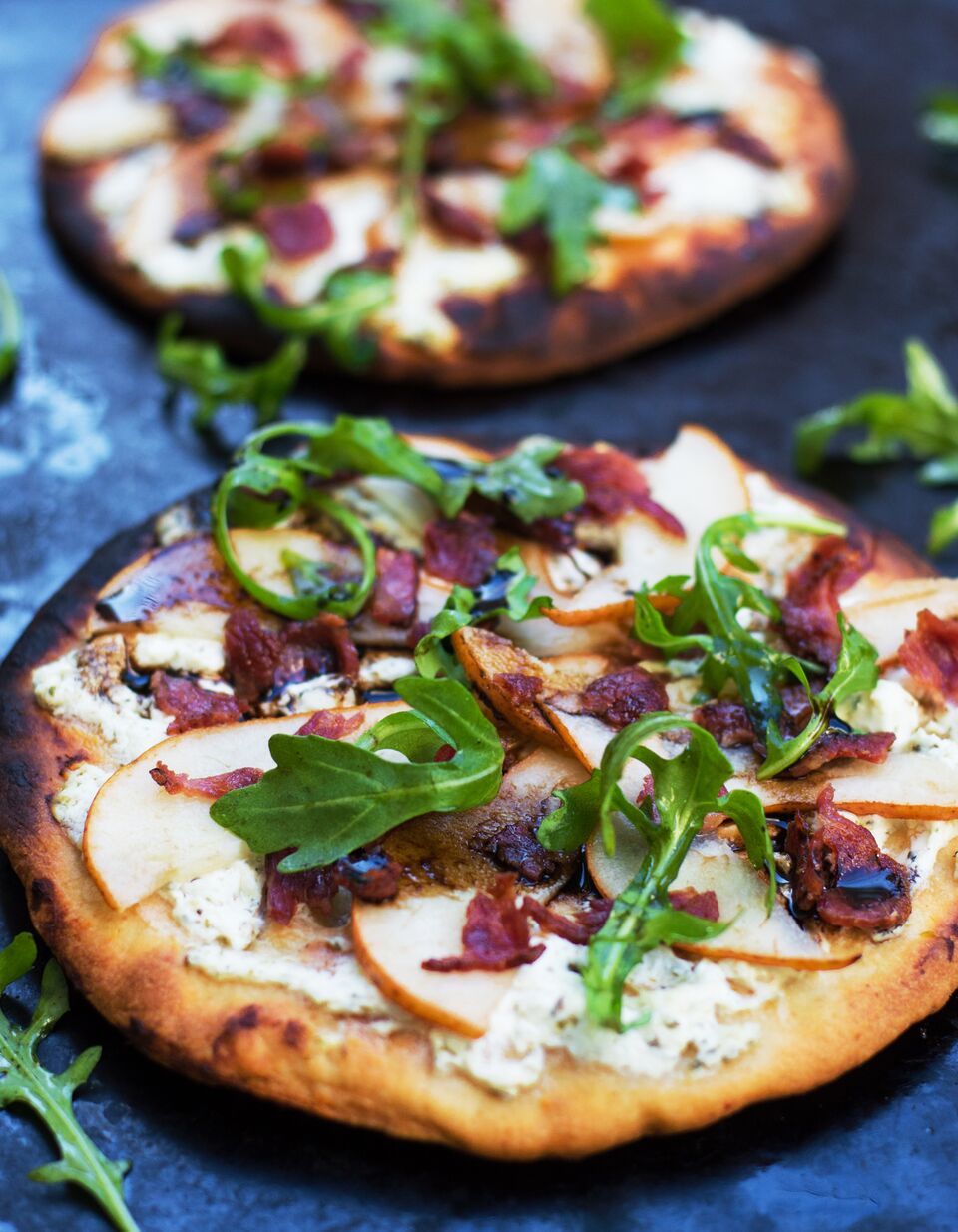 Flatbread with Goat Cheese, Bacon, Pear and Arugula
2 Servings
This is a great way to add variety to pizza night. Flatbreads cut the cooking time dramatically over pizza dough; they are also available at most grocery stores.
Ingredients:
2 slices Flatbread
2 slices cooked bacon, crumbled
4 oz goat cheese
1/2 Bosc pear, thinly sliced
1 handful arugula (I don't use arugula on young child portions)
Aged balsamic (you can also reduce balsamic vinegar in a small sauce pan until it thickens)
Make It:
Preheat your oven to 400F. Add your flatbreads to a baking sheet and place on a middle rack in the oven. Bake flatbread 5 minutes and then flip to bake the second side 5 minutes more. Dress your crispy flatbreads with goat cheese, pear and bacon. Broil to finish on high for 2-4 minutes (check at 2 minutes). Finished flatbreads will be slightly blackened at the edges. Dress with arugula and drizzle with aged balsamic for the final touches.