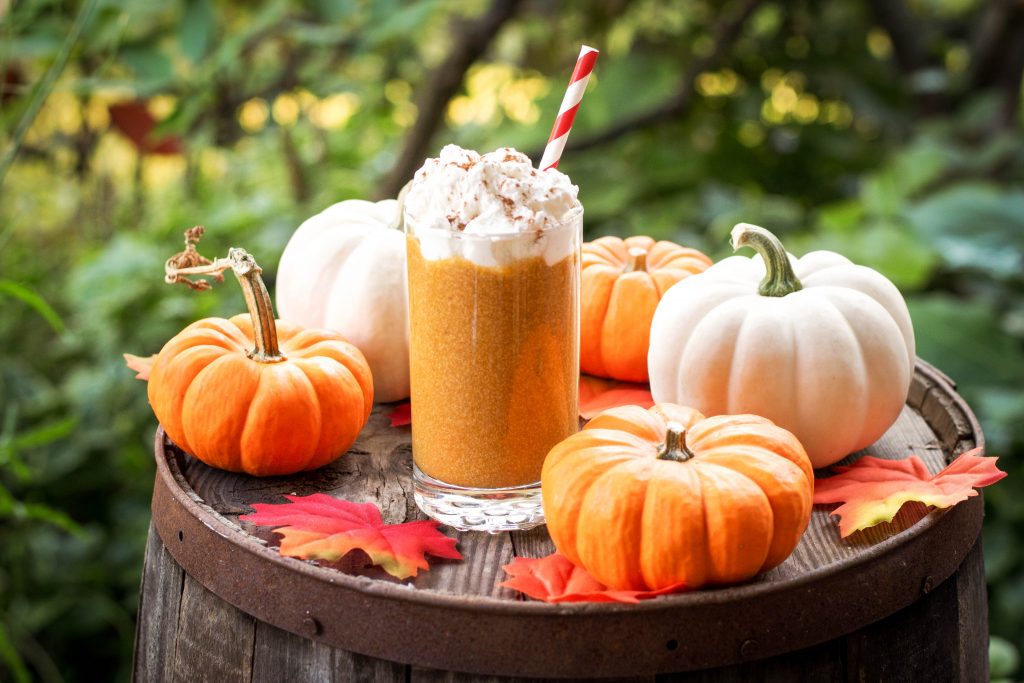 This is a 5 ingredient, no-bake, no fuss, all joy way to enjoy the taste of pumpkin. Utterly irresistible when you add that dollop of whipped cream, my kids could barely wait for me to take a picture before they pounced.
For anyone looking to savor the taste of Fall, this is pretty much Autumn in a glass!
Pumpkin Smoothie
Makes 4 kid-size servings
Ingredients:
1/2 cup pumpkin puree (canned is fine, I buy 100% pure pumpkin)
1/2 cup coconut milk (full fat, stirred)
1/2 teaspoon cinnamon, plus extra for sprinkling
1 ripe banana
1 tablespoon honey
Whipped cream as garnish (optional)
Make It:
In a high-speed blender, combine ingredients and puree until smooth. I use a Magic Bullet which is really nice for kid-size servings.
Top with whipped cream, sprinkle with cinnamon, and serve with a fun straw. Enjoy!