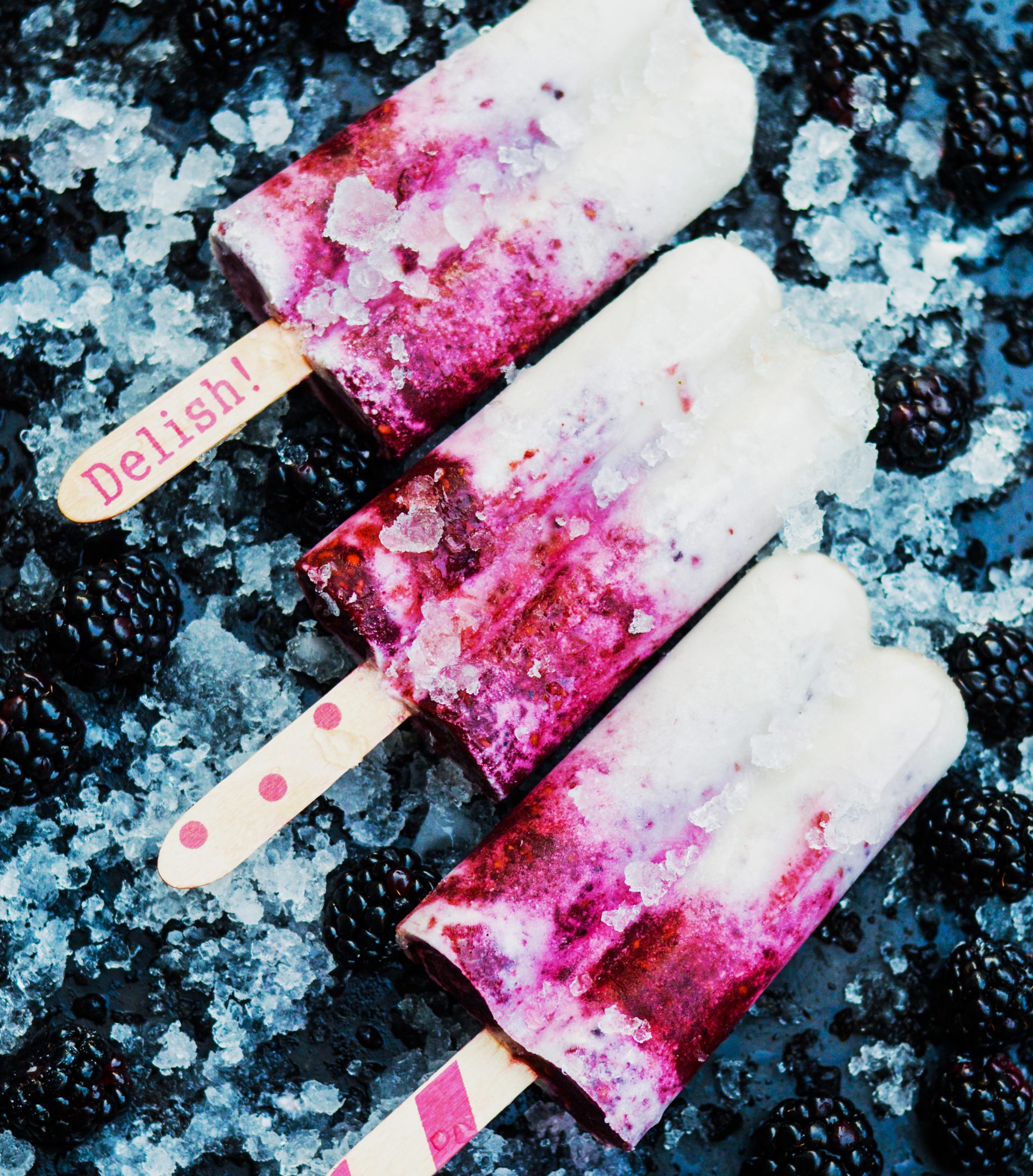 Creamy coconut and fresh berries make this popsicle absolutely De-lish! Feel free to swirl your flavors to make a gorgeous pattern or blend all at once for a pretty pink. Any leftovers make a yummy smoothie.
Very Berry and Coconut Popsicles 
From The Ultimate New Mom's Cookbook
Makes 8 to 10 popsicles 
Ingredients:
½ cup (83 g) chopped strawberries 
½ cup (61.5 g) raspberries 
½ cup (74 g) blueberries 
1 (13.5–oz [400-ml]) can unsweetened full–fat coconut milk 
1 tsp vanilla extract 
3 tbsp (64 g) honey 
Make It:
Wash the strawberries, raspberries and blueberries thoroughly, then puree in a blender until smooth.
In a large mixing bowl with a spout, whisk the coconut milk, vanilla and honey until combined. Fill the popsicle molds to 2 inches (5 cm) with the coconut milk mixture. Freeze for 10 minutes to create a base.
Take the molds out of the freezer and finish filling them by alternating between the berry puree and the remaining coconut milk mixture using a wooden skewer to swirl and create a pattern. If you don't feel like the fuss of a swirl, you can blend the puree and coconut together from the beginning. Add the popsicles sticks to your mold, and freeze the popsicles until they're set (from 4 hours to overnight).
To eat the popsicles, run the mold for several seconds under hot water so the popsicles are easy to remove from the mold. Savor each delicious bite!
Note: 
Other combinations that are wickedly delicious are mango and coconut, orange and coconut, strawberry and coconut, pineapple and coconut, blackberry and coconut and raspberry and coconut.