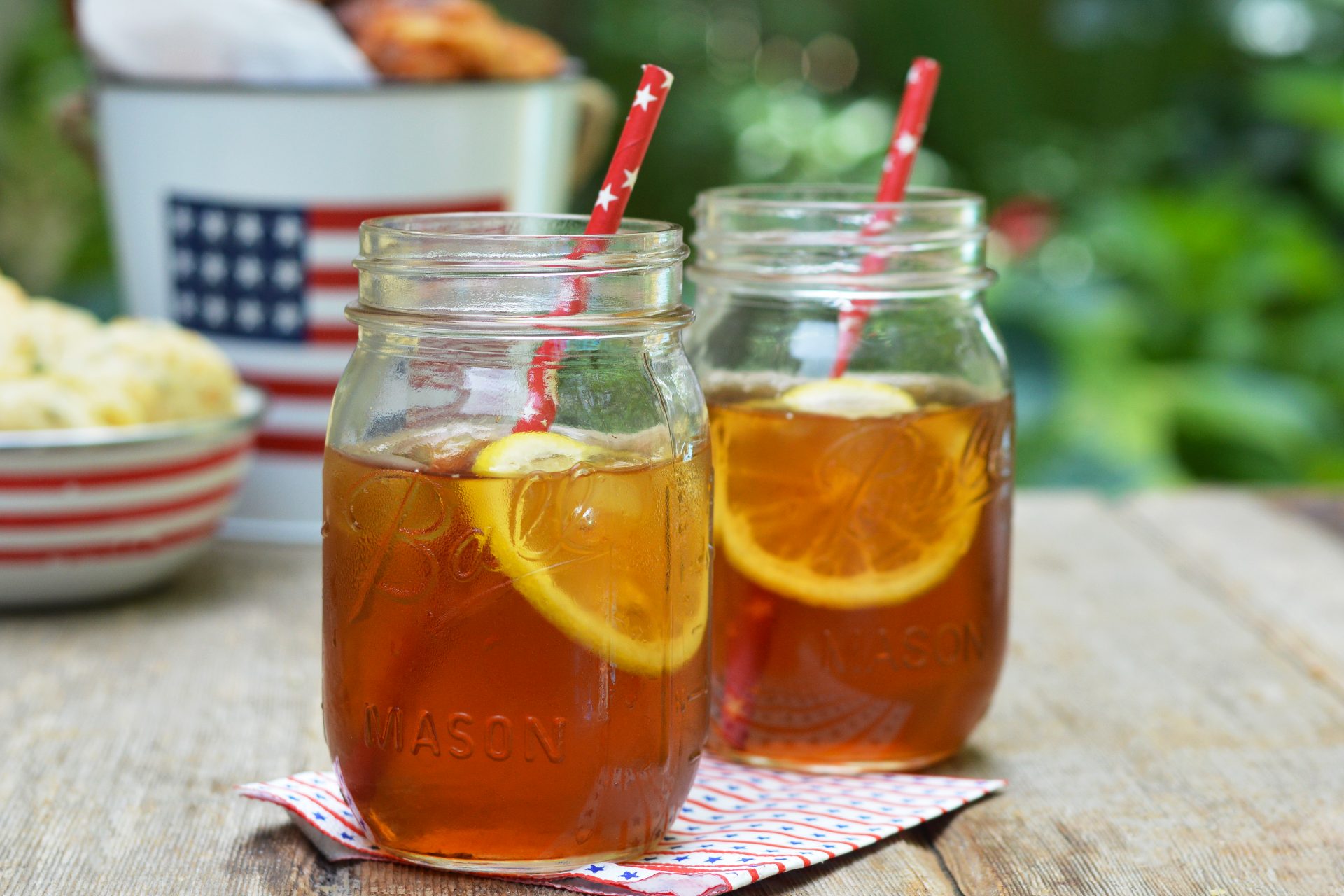 In the summer, any no-heat recipe is welcome. This iced tea makes itself which makes it extra refreshing for the lack of effort.
Cold-brewed Iced Tea
Ingredients:
7 cups of cold water
10 tea bags (traditionally black tea but herbal teas also work well)
Lemon slices for serving
Make It:
Add your water and tea bags to a large pitcher and refrigerate at least 1 hour, though it gets stronger with time. My favorite is to allow to sit overnight before squeezing and removing the tea bags.
When ready to serve, fill a glass with ice, pour in your tea and top with a lemon wheel.
You can also sweeten this tea with simple syrup or honey if you prefer sweet tea.