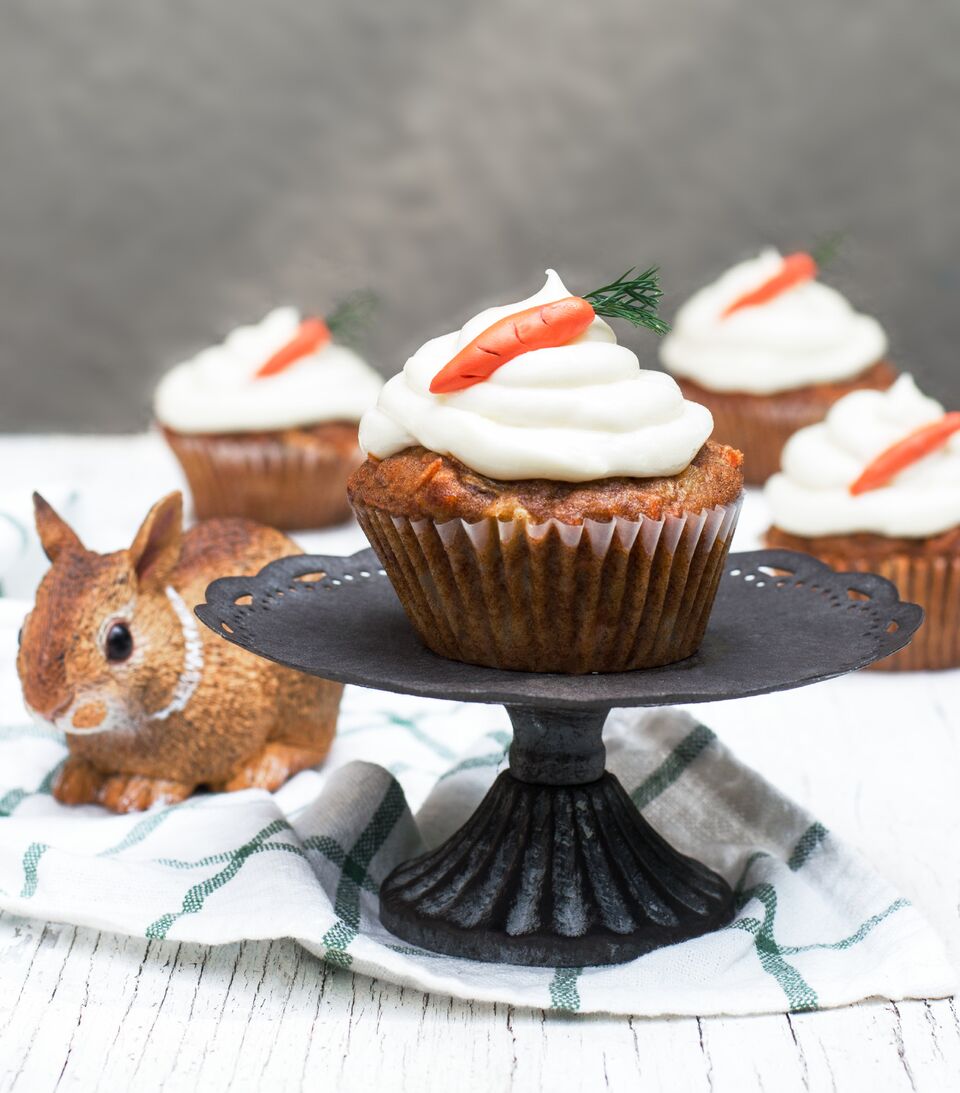 First Birthday Carrot Cupcakes
Makes 12 cupcakes
I can't think of a more perfect first birthday cake than carrot cake. If you've been stressing for a year about feeding your child, the idea of a sugary box cake just because they are 1 may feel like too much of a leap in a new direction. But it's your child's birthday! There must be cake (and in this case cupcakes which bake in half the time, are so much easier to serve at a kids party, and are way easier to ice)! Just a note, make these a day in advance (especially in hot weather so your icing has time to cool and set). You can do day of but really spare yourself the stress, they taste just as wonderful the next day.
Ingredients:
½ cup brown sugar
¼ cup white sugar
¾ cup vegetable or canola oil
¼ cup apple sauce
2 medium eggs
1 packed cup grated carrot (1 large carrot)
½ cup grated zucchini (1/2 small zucchini)
¼ cup crushed pineapple, drained
½ cup golden raisins
1 ¼ cups flour
1 teaspoon baking soda
½ teaspoon baking powder
1 teaspoon cinnamon
¼ teaspoon nutmeg
¼ teaspoon ginger
Icing:
¼ cup salted butter, softened
8 oz. cream cheese, softened
Juice of ½ lemon
1 teaspoon vanilla extract
1 ½ cups powdered sugar
Make It:
Preheat the oven to 350F. Fill two cupcake tins with liners.
In a large bowl, mix sugars, oil, apple sauce and eggs. Add in carrot, zucchini, pineapple and raisins and mix until combined.
In a medium bowl, mix dry ingredients until well blended. Add dry ingredients to the wet ingredients and stir until just blended. Do not over-mix. Divide your batter between your muffin tins and bake for 15-20 minutes in the center of the oven. Test with a toothpick. If the toothpick comes out clean, the cupcakes have finished baking. Allow the cupcakes to cool in the pans for 10 minutes then remove to a cooling rack.
As your cupcakes cool, mix your icing in a large bowl with an electric mixer. If your butter hasn't fully softened whip it first alone to avoid chunks. Mix in cream cheese, lemon juice and vanilla on medium speed until softened and creamy. Add your sugar and mix on low so that you don't have a puff of sugar fly up in your face.
Ice to your liking. You can simply use a rubber spatula and swirl the icing around or get a little fancier with a pastry bag and even marzipan baby carrots to top if you're feeling crafty. Either way these taste delicious. Refrigerate overnight.