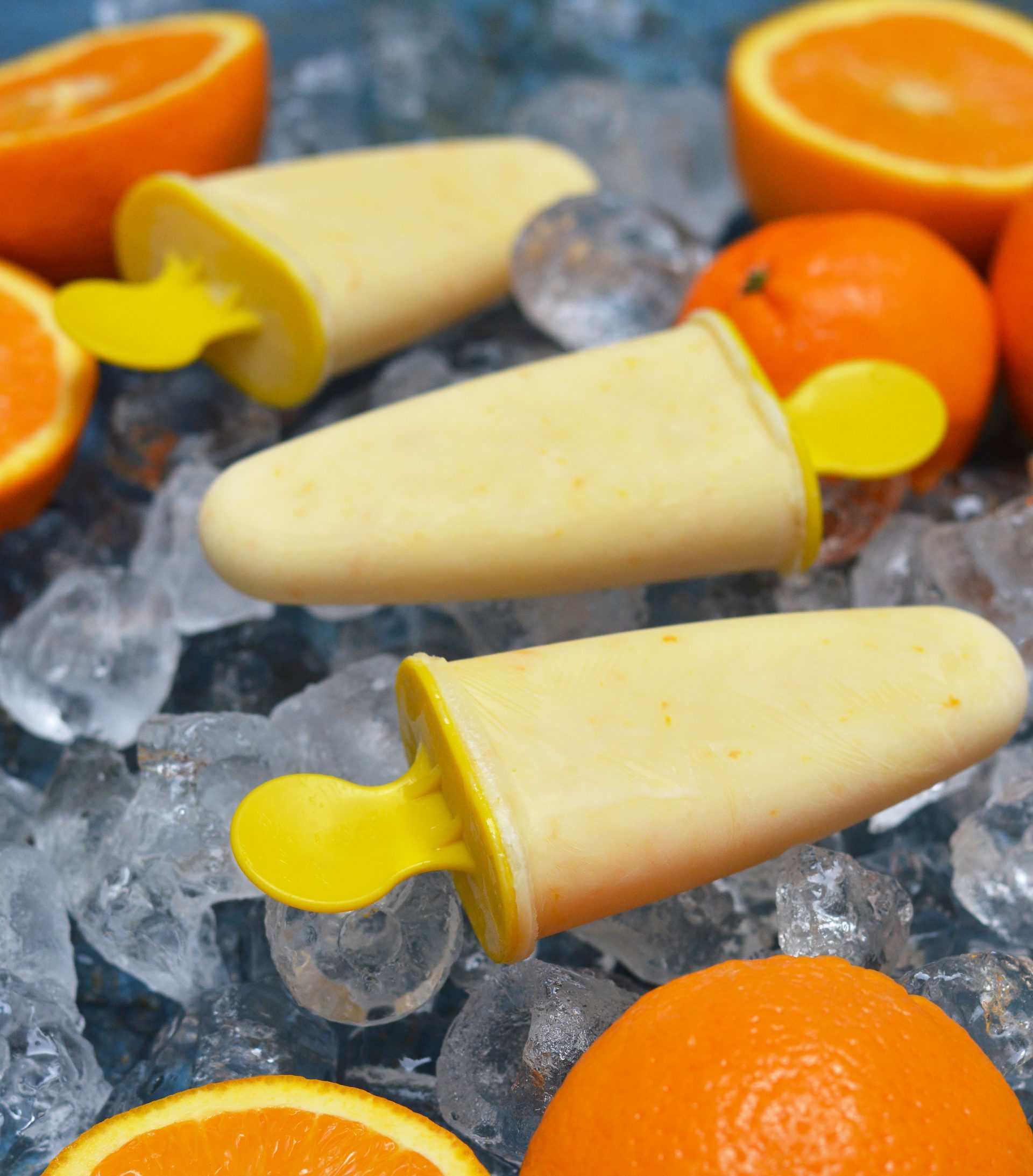 Orange Creamsicles were a favorite of mine growing up. The fresh taste of orange and rich creamy center always made me smile.
Now that I have my own kids, I wanted to recreate my childhood favorite but also make it a little healthier. The result- an instant crowd pleaser (especially with my daughter who can demolish a bag of clementines solo). Some traditions are meant to carry on.
Orange Creamsicles
Makes 7 Mini Popsicles
Ingredients:
1 cup orange juice
1 cup whole milk vanilla Greek yogurt
3 tablespoons honey
Zest of 1 orange
Make It:
In a large bowl with a spout, stir together ingredients until well mixed. Pour the mixture into popsicle molds and freeze for 4 hours or overnight.
When ready to enjoy, run the molds under warm water until the popsicles easily come away.