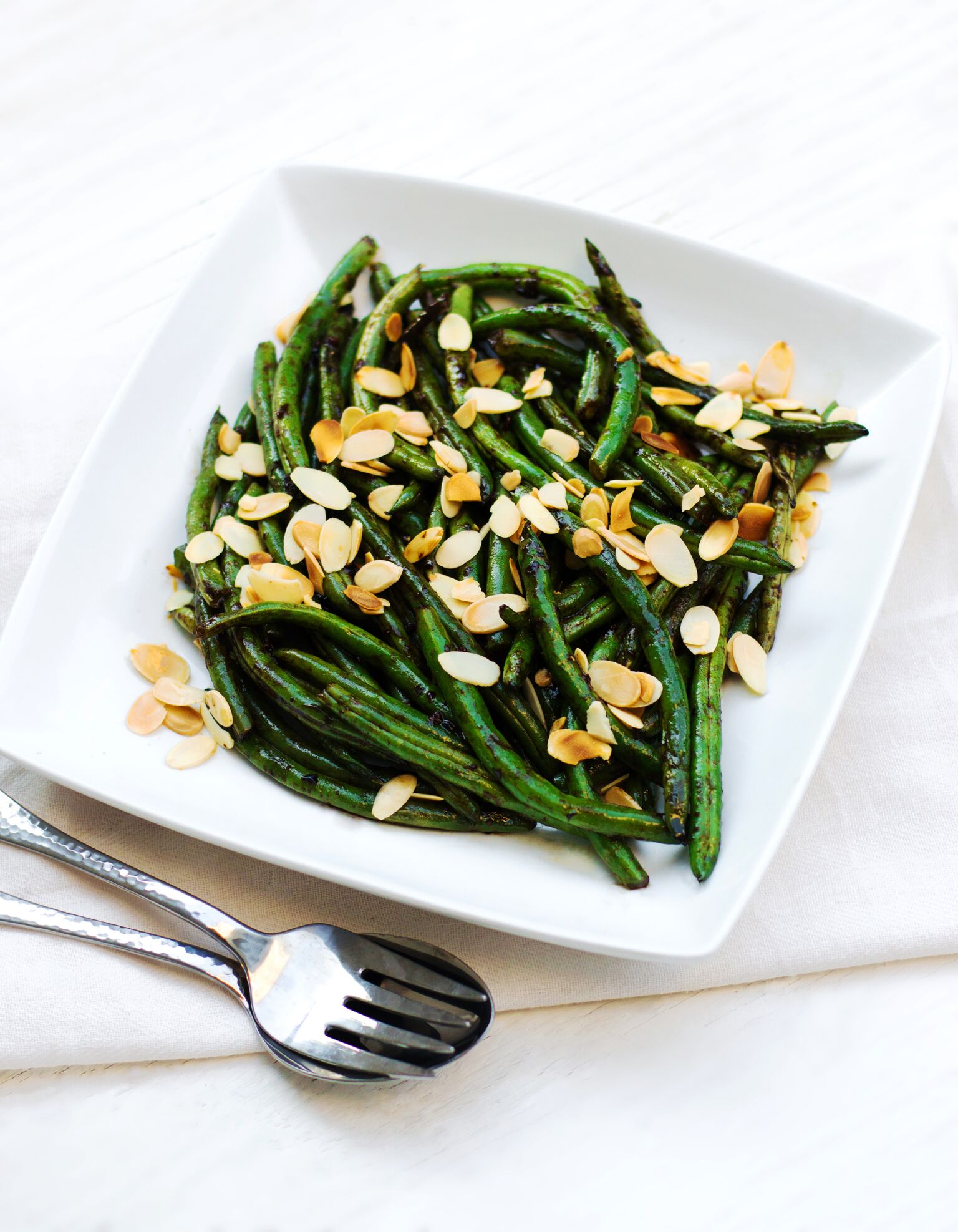 Sautéd Green Beans with Black Bean Sauce
Serves 3-4
The start of November gets me thinking about Thanksgiving. Already my family is calling in for their favorite dishes and the meal prep is going on in my head. I honestly love Thanksgiving. I love cooking for my family and being together for the holidays. Having hosted for several years now I've got my rhythm down. Now I get to play around with my side dishes to make each year a little more memorable and delicious. Here is a great way to make your green beans more of a stand out dish. I hope you enjoy!
Ingredients:
½ cup sliced almonds
1 tablespoon soy sauce
1 tablespoon black bean sauce
1 tablespoon rice vinegar
2 tablespoons sesame oil
1 lb. green beans (2 large handfuls)
Make It:
In a large frying pan, toast almonds for 2-3 minutes until golden brown. Remove to a bowl for garnish.
In a small bowl mix soy sauce, black bean sauce and rice vinegar for dressing and set aside.
In your frying pan, add green beans and just enough water to cover and par boil for 4-5 minutes until green beans have slightly softened but still have a slight crunch. Drain and run cold water over to prevent from browning.
Next, wipe frying pan to remove moisture then add oil and heat on high. Allow 1-2 minutes for oil to heat then add green beans which should sizzle when added. Spoon in sauce and cook 3-4 minutes more until green beans are coated in sauce and slightly fried.
Plate green beans and top with toasted almonds. Enjoy.