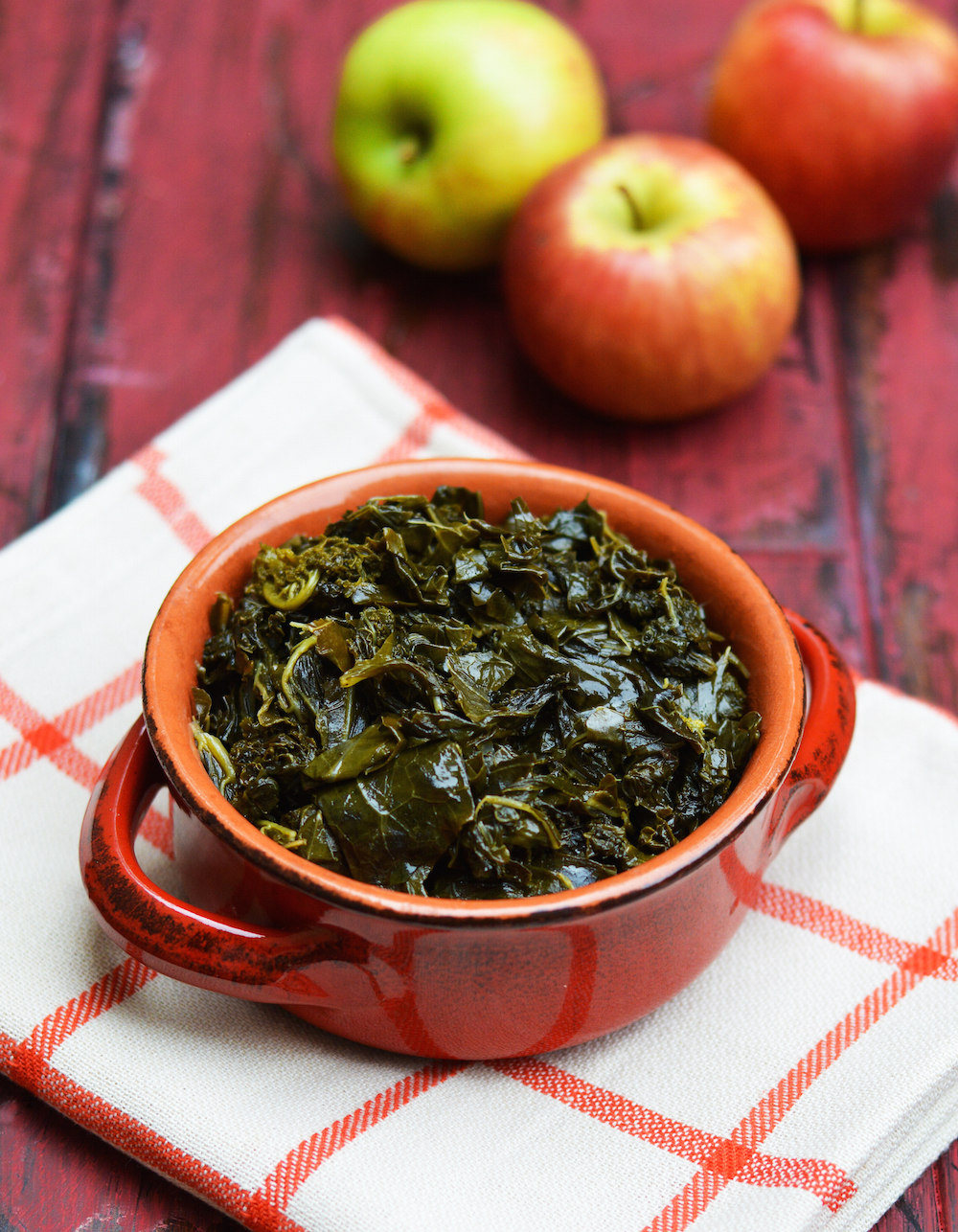 Apple Cider Braised Greens 
Makes 3 cups
I was obsessed with apple cider when I was pregnant. I delivered in November so my third trimester was peak apple season. The cider works great in this recipe because it gives just the right amount of sweetness to these leafy greens. You don't have to wait for Fall to indulge though since this is an amazing side for BBQ. 
Ingredients: 
1 bunch of kale, stems removed and torn or chopped to bite size pieces (about 9 cups) 
1 bunch of collard greens, stems removed and torn or chopped to bite size pieces (5 cups) 
2 tablespoons olive oil plus 1 teaspoon 
1 cups apple cider 
Sea salt and freshly cracked pepper 
Make It:
In a large sauté pan, add in 2 tablespoons olive oil and set heat to medium-high. Add in as many greens as you can fit, starting with kale. Heat stirring to coat all the greens in oil. Cook 3 minutes until greens have reduced in volume, add any remaining greens and stir once more. Stir in the apple cider. Simmer for 25 minutes on medium until the greens have softened and the liquid has almost all been cooked in or evaporated. Season to taste with salt and pepper. Cover as you all greens to cool, to allow trapped heat to soften just a little more. Serve warm. 
Other delicious food to cook in apple cider: 
Hot dogs and sauerkraut, apple cider donuts and apple cider braised meats like pork and turkey are also wonderful ways to enjoy cooking with apple cider.