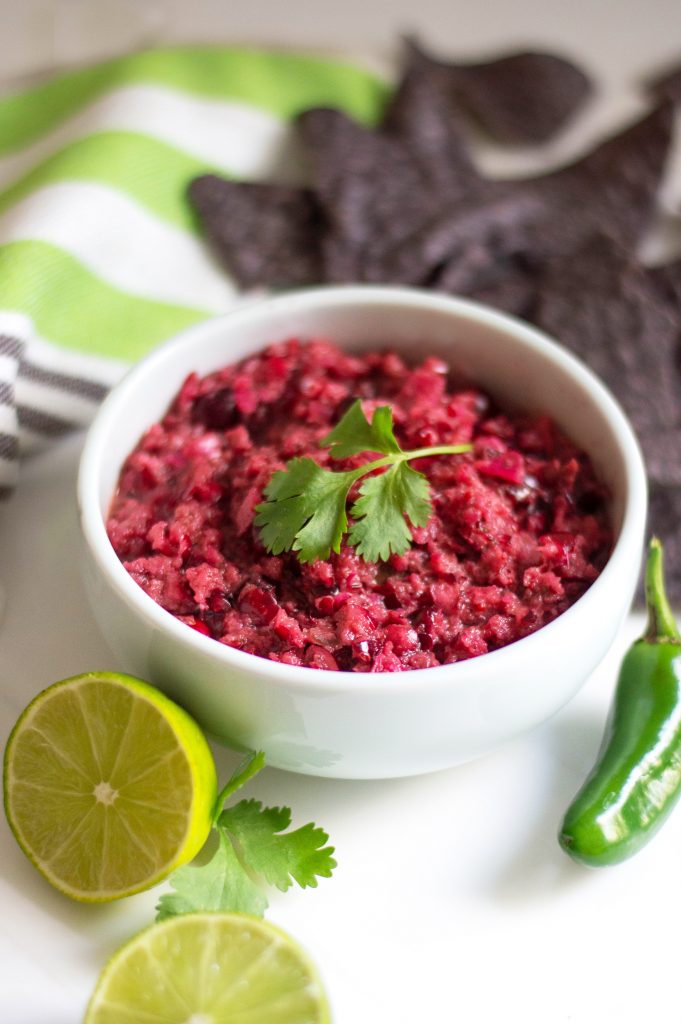 This recipe is mind-blowingly tasty and so easy to make! Whether you're thinking of fun ways to change up this year's Thanksgiving feast, spicing up leftovers, or simply want a fall snack…boom! This salsa is utterly loaded with fresh seasonal flavor.
Cranberry Salsa
Serves 3-4
Ingredients:
1/2 red onion, roughly chopped
1 cup fresh cranberries
1 lime, juiced
3/4 teaspoon sea salt
1 large handful of cilantro leaves
2 teaspoons honey
1 jalapeno, seeded and deveined
2 tablespoons olive oil
Make It:
Pulse all your ingredients in a food processor until mixed but slightly chunky. Eat immediately or refrigerate until ready to serve.